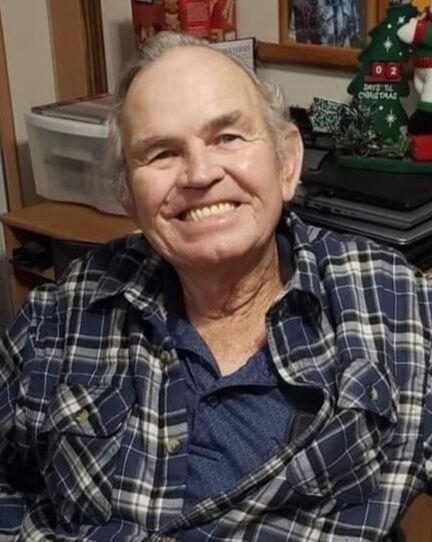 Our Lord called our loving husband, father, grandfather, son, brother, uncle and friend, Duane Hetchler home on September 4, 2022, at the age of 73. Born on December 24, 1948, in Cooks Valley, Wisconsin to Ora and Pearl Hetchler.
As a child he spent time helping on the family farm. He was called to serve our country during the Vietnam War as a United States Marine. Upon return to the states, he met and married the love of his life, Susan on May 31, 1972. They shared 50 years of making and creating memories as they raised their family. He moved his family to Florida in 1979. He wore many hats through all those years: Veteran, farmer, trades man, carpenter, truck driver, superintendent and fixer of everything. He loved traveling in his motor home and a favorite stop was always the Great Smoky Mountains. In the last several years, his faith in our Lord was strengthened as he became a partner in his church, Community of Hope.
He will be remembered by many as a strong man, analytical thinker, and very strong willed. He could be stubborn at times and "always right". He was always willing to help and was determined to fix anything.
Duane was preceded in death by his father and mother; sister: Alverta Severson; bothers: Harold Hetchler, Sr. and Roger Hetchler; sister: Carolyn Hyland; infant brother: Albert Hetchler; nephews: Harold Hetchler, Jr. and Steve Lotts.
His memories will be carried in the hearts of those he has left behind. His wife of 50 years: Susan; three children: Michelle (John) Wood, Rebecca (Estel) Hundley, and Scott (Christal) Hetchler; eight grandchildren: Courtney (Mike), Tyler, Caitlin (Jonathan), Cody, Hunter, Brooke, Heath and Carissa; one great grandchild: Mikey with another great grandchild on the way. His loving sister: Doris Snow; sister-in-laws: Yvonne Hetchler and Mary Hetchler and many nieces and nephews.
He will be missed by many and will be a part of many lives as he leaves behind his memories and knowledge that he passed onto others. Until we meet again, he will always be in our hearts and memories.