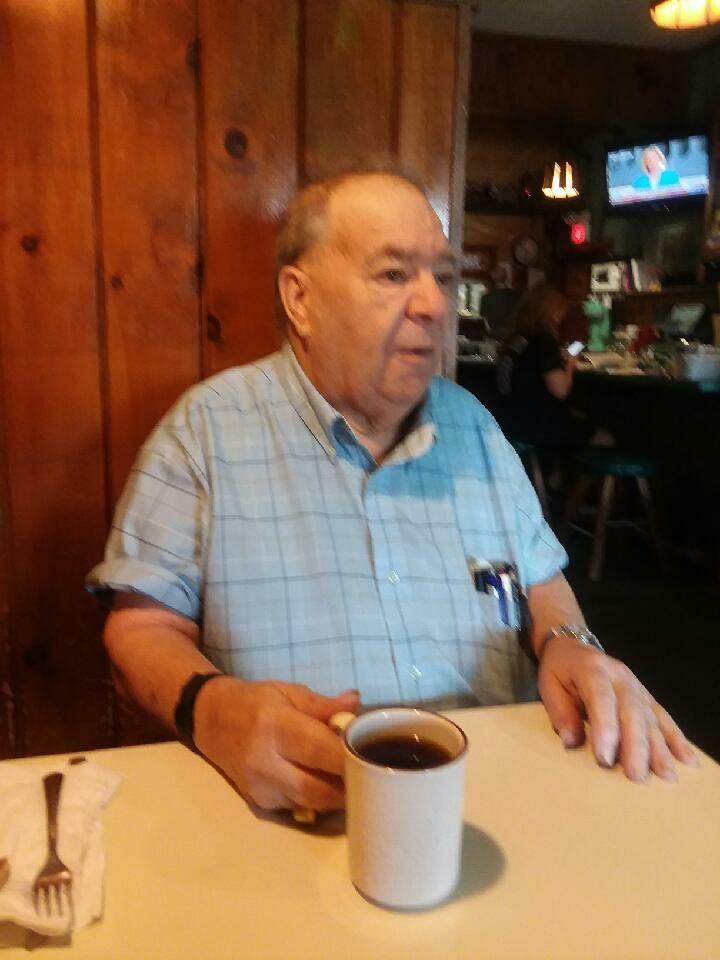 Robert Hyland, age 80, passed away at his home on February 7, 2021. He was born on February 6, 1941 in Barron County to Emery Sr. and Hulda (Van Schoick) Hyland. He worked as a carpenter and also drove truck. Bob was a quiet man who enjoyed collecting things, working on small motors, taking care of animals and watching westerns on TV.
He is survived by his children: Bobby Jr., Barb and Dianna; brothers: LeWayne and Maynard Hyland; sisters: Yvonne Hetchler and Patty Hyland; K9 Companion: Putzy; several grandchildren; numerous nieces and nephews who loved him dearly.
He was preceded in death by his parents Emery Sr. and Hulda, sisters: Ruby Sockness, Lillie Knez, Violet Hoover, Margeret Hartzell, Helen Alvord, Ilabell Liddle, brothers: Emery Jr. and one in infancy.
A private graveside service will be held in the Spring. Olson Funeral Home in Bloomer is assisting the family. Online condolences may be expressed at olsonfunerealhomebloomer.com.