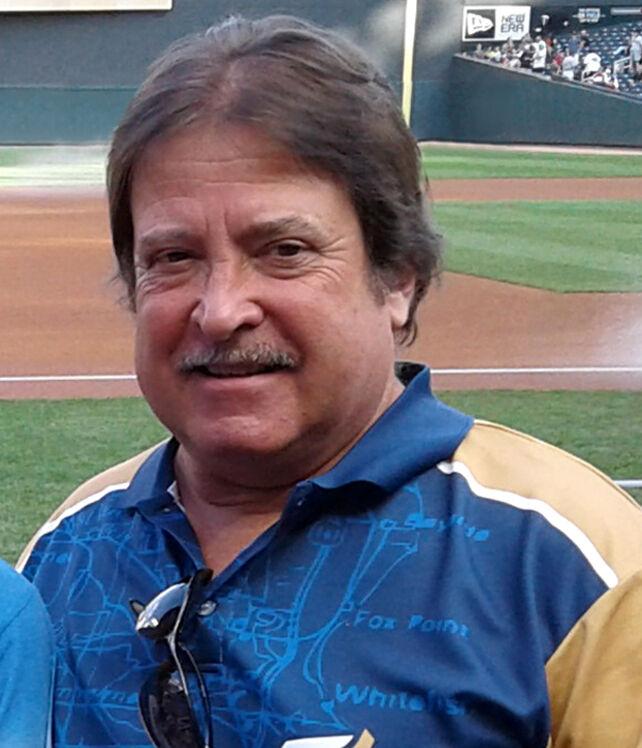 Robert Jon Hansen, age 62, amazing husband, father and friend passed away on March 27, 2021 at the Ladysmith Nursing Home where he had been residing since March of 2020 due to serious health complications after triple bypass surgery on January 29,2020. One month prior to being admitted to Ladysmith he was able to be home with his family. He fought every day to get the strength to be home but unfortunately, the complications with the stroke and many other ups and downs did not make this possible. The battle continued until his body could not fight the fight anymore.
Bob was born on August 21, 1958 to Robert and Dorothy Hansen in Chippewa Falls, Wis. He grew up in Bloomer, Wis. at the Twi-Lite Motel, built by his parents. He attended Bloomer schools and graduated from Bloomer High School. He then attended CVTC for electronics where he received the knowledge to start his own side business, RJH Electronics installing many CB radios, cruise controls and putting up many TV antennas. He worked for many years with his father in the Hansen painting business. After his father's retirement, Bob started his own business, Robert Hansen Painting. He took so much pride in all the work he did and met so many great people along the way. He was able to continue the special bond he had with his nephew Alex by having him work with him. The last three years of his business were spent working with his pride and joy, Cole. He taught both of them many things about the trade that would help them later in life but they both decided they would further their education to find a career they would enjoy.
Bob met Cindy Weissinger in 1982 and they were married on August 18, 2000. On September 5, 1999 they welcomed a daughter, Kirstyn Ann Hansen and on February 22, 2002 they welcomed a daughter Olivia Marie Hansen. These two beautiful angels welcomed their dad with open arms into heaven to make his journey complete. On May 17, 2003 Cole Robert Hansen was born. This was the most unforgettable day of Bob's life. He was so proud of Cole and all his achievements. Bob will be watching over him in heaven to get him through his graduation day and his future endeavors.
Bob is survived by his loving wife and best friend: Cindy and his loving and caring son: Cole. He is further survived by his brothers: Richard and Russell Hansen; his sisters: Nancy Smith, Dianne Vergos, and Ava (Ted) Fisher; his mother-in-law: Judy Weissinger; sisters in law: Kathy (Tom) Szalajka, Shelly (David) Lane, and Heidi (Jamie Keller); many nieces, including his god daughter, Jordyn Keller, nephews, and cousins.
He was preceded in death by his beautiful daughters; parents; his father-in-law: Bernard Weissinger; brothers-in-law: Charles Weissinger and Clyde Smith and grandparents.
He was a member of the Moose, Bloomer Rod and Gun, and Whitetails. For many years Bob loved to shoot trap in the summer and shoot pool in the winter. He enjoyed many road trips and many vacations, short or long with all of his great friends. Bob enjoyed life to the fullest. The proudest moments where when he could watch Cole play baseball. He enjoyed so many wonderful times with the baseball families that still remain great friends.
Even though we know Bob is now at peace and pain free, it breaks our hearts to lose him and he will be forever missed. Cole and I would like to thank Kathy, Tom and Alex and all of our wonderful and supportive friends throughout this last year and a half. We couldn't have gotten through it without you. We would also like to extend a special thank you to the Ladysmith Nursing Home who made Bob feel like family during this most difficult time and gave us the support we needed since we could not physically be with him. They always accommodated us with the window visits and the last month of being able to go in to see him and give Bob the hugs and kisses that he so much missed and cherished.
A memorial service will be held at the Pines Ballroom in Bloomer on Saturday, May 1, 2021 at 1:00 p.m. with a visitation following the service until 5 p.m. at the Pines. Olson Funeral Home in Bloomer is assisting the family, olsonfuneralhomebloomer.com.
Until we meet again.