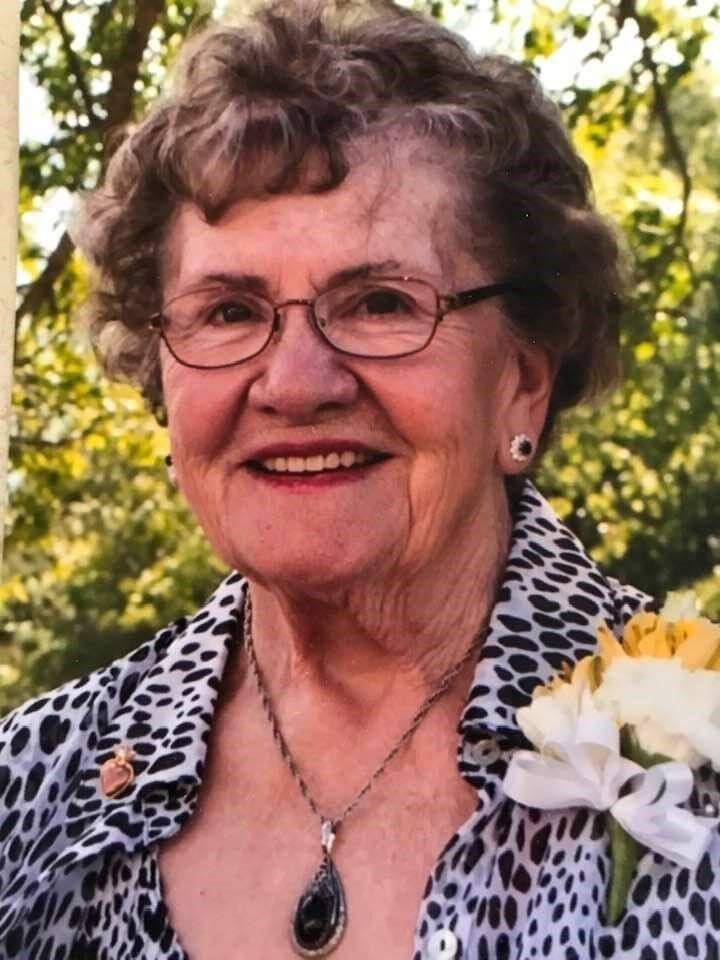 Helen E. Bowe, 86, of Chippewa Falls, died Friday, August 28, 2020 at the Chippewa Manor in Chippewa Falls surrounded by her loving children.
Helen was born June 2, 1934 in the town of Edson, the daughter of Henry and Verona (Wagner) Derks.
Helen graduated from McDonell High School and worked side by side with her husband on the farm.
On October 18, 1955, Helen married Luke A. Bowe at St. Paul's Catholic Church in Bloomer.
She was a member of St. Peter's Church, Christian Mother's Society, Happy Homemakers and St. Rose Circle.
Helen loved to play cards, cooking, her family and friends, and in general loved life.
Helen is survived by her children, Colleen Schemenauer, Rhonda (David) Schemenauer, Lee (Charlene) Bowe, Loren Bowe and Lisa (Raymond) Horton; one brother, Ted (Linda) Derks; three sisters, Katherine (Neil) Haselwander, Joyce (Robert) Rogalski and Mary Kay Riley; close friend, Blanche Loew; 14 grandchildren, Melissa (Tyrus) Schleppenbach, Ryan (Sarah) Schemenauer, Nicole (Jason) Flackey, Kristen (Cory Braswell) Schemenauer, Mollie Wolf, Luke (Rose) Bowe, Shawn and Mitchell Schemenauer, Alexa (Joe) Harney, Jordan Bowe, Hunter (Haley) Horton, Kyle (Morganne Gruber) Bowe, Jacob (Vika Zirngbl) Horton and Justin Horton; and 9 great grandchildren, Max, Madeline and Samuel Schleppenbach, Jace and Kade Schemenauer, Asher and Crew Flackey, Leland and Tucker Wolf.
Helen was preceded in death by her husband, Luke on August 9, 2013, whom she missed dearly; son-in-law, Bryon "Beaner" Schemenauer; her parents; four brothers, James, George, Norman and Duane Derks; three sisters, Verona Poirier, Rose Marie Derks and Delores Connor; and one great granddaughter, Angel Bowe.
Funeral services will be held at 12 Noon on Thursday, September 3 at St. Peter's Church in the town of Tilden. Rev. Michael J. Gorman will be celebrant of the funeral Mass. Interment will be in the church cemetery.
Friends may call from 10 a.m. until the time of services at Noon on Thursday, September 3 at St. Peter's Church in Tilden.
Horan Funeral Home in Chippewa Falls is in charge of arrangements.
Helen's family would like to express their heartfelt gratitude to the Chippewa Manor for their compassion and outstanding care they have shown to our Mother.
Per the state mandate, facemasks are required for all those attending.
Family and friends may express condolences online at www.horanfuneralhome.com