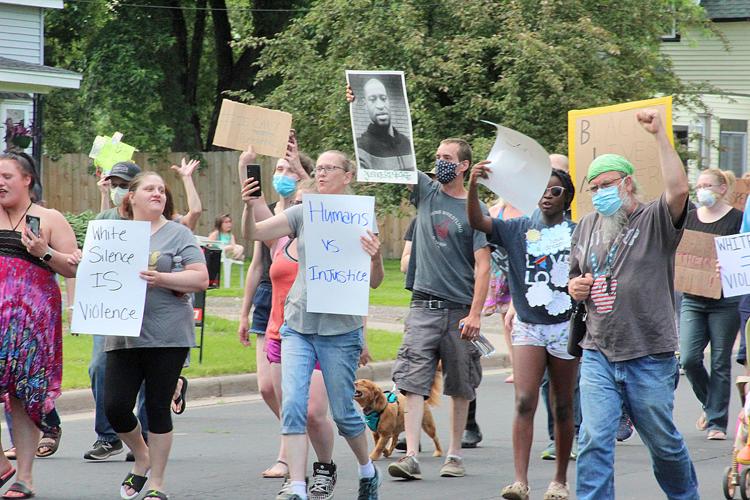 More than 140 people gathered at Anderson Park on Thursday evening, June 4, for a peaceful walk in support of the Black Lives Matter movement.
People of all ages and backgrounds gathered, along with local law enforcement officers, to show their support and solidarity of the cause. Several community members spoke, about the need for justice against injustices, but also the need for peaceful, non-violent and non-destructive protests.
Pictured, protesters walk down North Third Street.
Read more about the protests in Wednesday, June 10, edition of the Barron News-Shield.