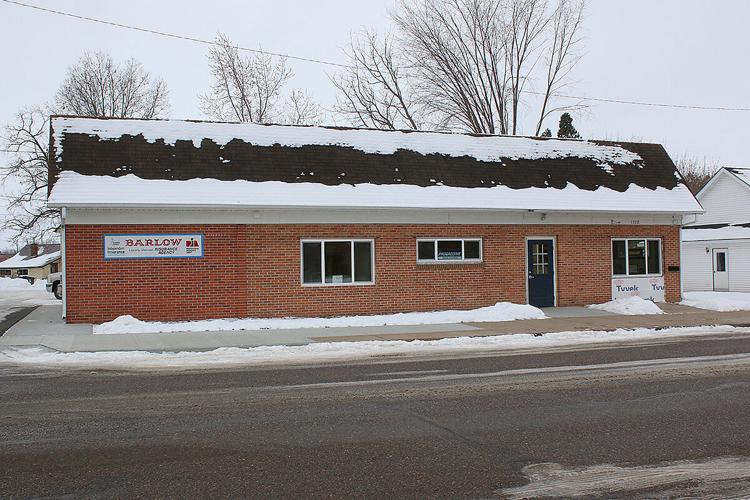 Barlow Insurance Agency has moved after being located in the same building since before it became "Barlow" Insurance Agency.
According to current owner, Bruce Barlow, Robert (Bob) and Marie Barlow moved to Bloomer around 1950. Robert worked at Peoples State Bank for a short period of time before the insurance agency came up for sale.
"To the best of our knowledge, the insurance agency was started in the early 1930's by O. A. Abrahamson in his home," said Bruce. "In the late 1930's the Abrahamson Agency opened the office at 1219 15th Avenue in Bloomer. His son Duane Abrahamson took over the agency until about 1950 when Robert Barlow and Lester Smetana bought Duane out.
"Millard Barlow of People's State Bank (Bob's uncle) thought buying into the agency would be a good opportunity for Bob," said Bruce.
Bob Barlow and Les Smetana were partners of The Smetana Barlow Insurance Agency for years. In the early to middle 1950's Nancy (Barlow) Rowe (Bob's Cousin) also worked in the agency until 1961. In 1961 Phyllis (Weber) Johnson graduated from Bloomer High School on Friday night and started working at the insurance agency the next Monday. Phyllis retired in 2011 after over 50 years of outstanding service in the business.
In 1963 Les Smetana passed away unexpectedly. At that time Bob Barlow became the soul owner and the name changed to Barlow Insurance Agency. After Les passed away, Jerry Reischel was hired and was part of the agency for the next 20 years.
In 1984 Bruce and Karen Barlow moved back to Bloomer and Bruce started working in the agency. In 1988 Bruce took over ownership. Pat Clark joined the staff in 1995 and is an excellent addition to Barlow Insurance Agency. Samantha Komro now Barlow, started working at Barlow Insurance Agency in 2012.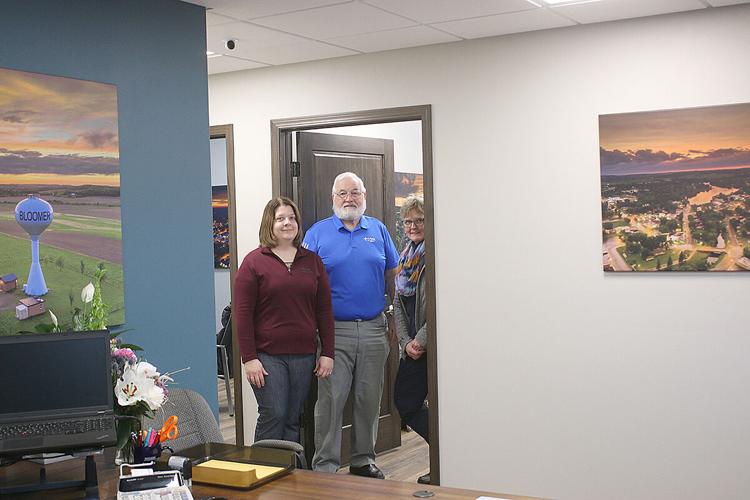 The insurance agency remained at the same location of 1219 15th Avenue for over 80+ years, until, on Jan. 1, 2021, Barlow Insurance Agency moved about one block west to 1320 15th Avenue right next to the First Congregational Church in Bloomer—in the old County Vet Clinic building.
In January 2020 the transition of Samantha (Komro) Barlow purchasing the agency began.
Barlow Insurance Agency, now at 1320 15th Ave., can still be reached by phone at 715-568-2351.