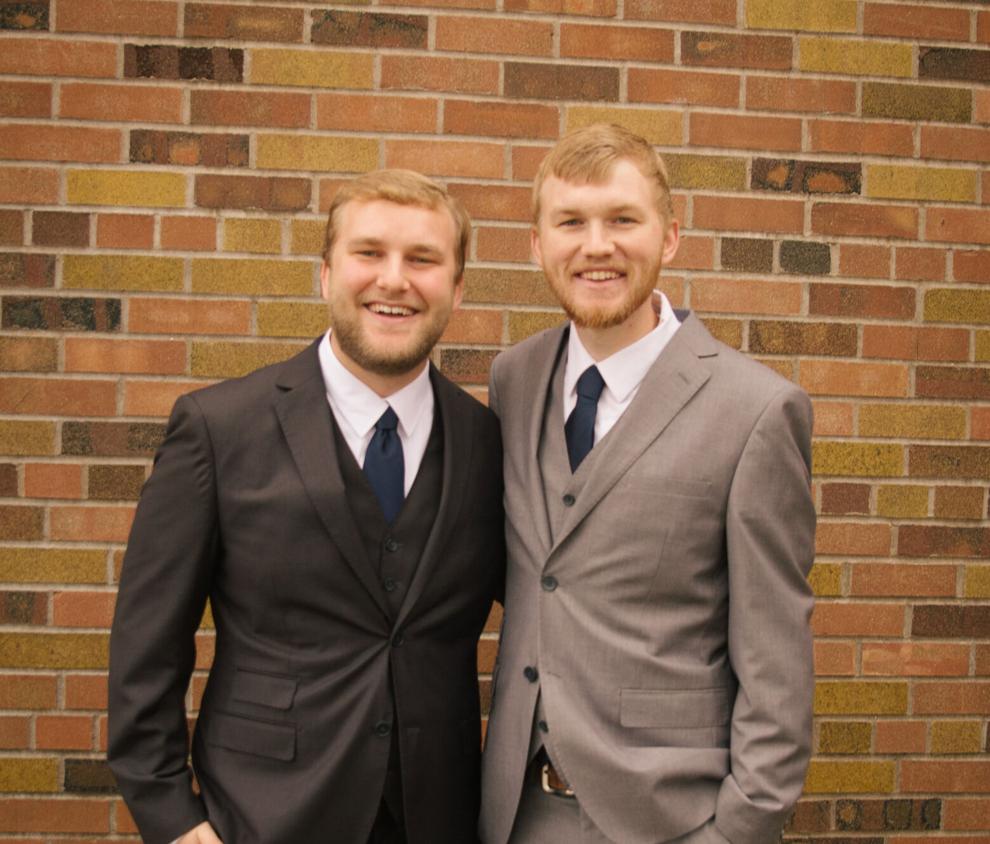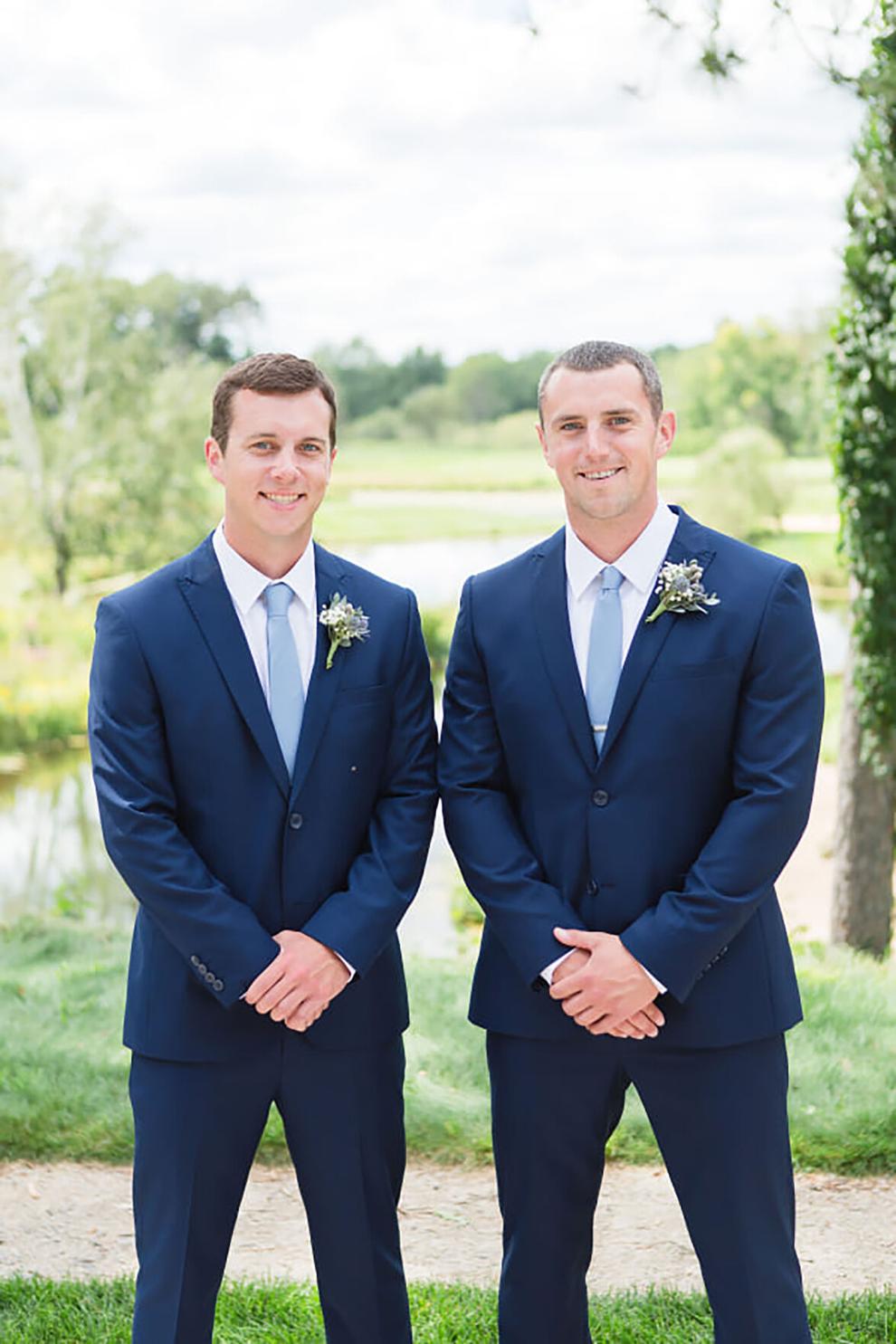 Central Wis. – As teachers head back to school in these potentially turbulent times, two small-town brother duos provide a heartwarming "ray" of inspiration this fall semester. 
Brothers Justin and Jordan Rayburn are high school teachers and coaches in Pittsville, Wis., their alma mater. Two hours northwest of them, their first cousins, brothers Dallas and Austin Rayburn, will teach together for the first time at New Auburn High School, also their alma mater. The four once attended school together in Pittsville before the family of the latter moved north when they were in middle school. 
After teaching in other Wisconsin districts following college graduation, all four Rayburns have gradually returned home to teach the next generation in the familiar halls of the districts where they attended high school. 
Justin Rayburn, the eldest of the Rayburn cousins, teaches physical education and health. He said, "I always enjoyed my time as a student at Pittsville. I wasn't one of those kids who looked forward to being done with school because I knew it meant I was saying goodbye to many friends and teachers I enjoyed being around. Being able to come back to Pittsville gives me the chance to make other kids' high school experience as good as mine was."
His brother Jordan Rayburn, a business and information technology teacher, expresses similar thoughts about his hometown of just over 800 residents. "Coming back to teach at Pittsville means a lot to me. The community is one that has always embraced my family. I like that everyone knows everyone here, and the town is like family," he said.
The Pittsville Rayburn brothers play baseball together on the Pittsville River Bandits amateur baseball team, and they collaborate as coaches of an array of sports. Justin said, "My brother and I always got along. Now that we are teaching together, it's nice having the person you trust the most as a co-worker. Jordan and I also grew up watching, playing, and learning the game of baseball together. Being able to now coach together has been a great experience."
That sentiment is mutual. Jordan said his brother Justin "is always someone I can go to with questions for advice. One of my favorite things has also been to be able to coach baseball with together…it's fun to share our love for the game with the next generation."
Up north, It's been ten years since Dallas and Austin Rayburn occupied the halls of New Auburn High School together and played trombone side by side in the pep band. Both graduated as valedictorian of their class (2011 and 2013, respectively). Dallas is starting his third year as high school English teacher in New Auburn.
One motivation for Dallas in coming back to his alma mater is carrying on the legacy of the district via the stories of earlier years. "A lot of the teachers I had were there for over 30 years, and as the new generation it's nice to not let their legacy completely fade into the past now that they've retired," Dallas Rayburn said. In a town with a population of 584, there are plenty of stories and multi-generational legends.
As Austin begins his first year as technology education teacher in New Auburn, Dallas is ready to welcome him home. After their first in-service days, he said, "It was fun to share meetings with someone who sees things the same way I do, and Austin is a great sounding board for new ideas that I have. Plus, it'll be nice to actually have time to see each other!"
Austin Rayburn, whose wife Alyssa will also teach fifth grade in New Auburn, said, "I love a small school atmosphere where everybody knows everybody. This is especially true since I'm from here. I love this community and school and it's great being back near family. It's fun to see old faces and reestablish friendships and professional relationships with parents, students, and local business and industry partners."
It might sound sappy and Mayberryesque, but the Rayburn guys all share this in common: a love for small town, a sense of connection to the people in their communities, a brother relationship void of arguments or fights, and character and integrity worth emulating. 
Perhaps they will become the legends their students will tell their own children about someday. For sure, past newspaper articles and yearbook photos of the Rayburns will surface here and there and bring a smile or two from the not-so-distant past. 
"I promise not to tell students all the family secrets about growing up as brothers. Home videos are off limits. But it will be fun to stop in Dallas's room sometimes and bother him again with my extroverted self," Austin Rayburn said.