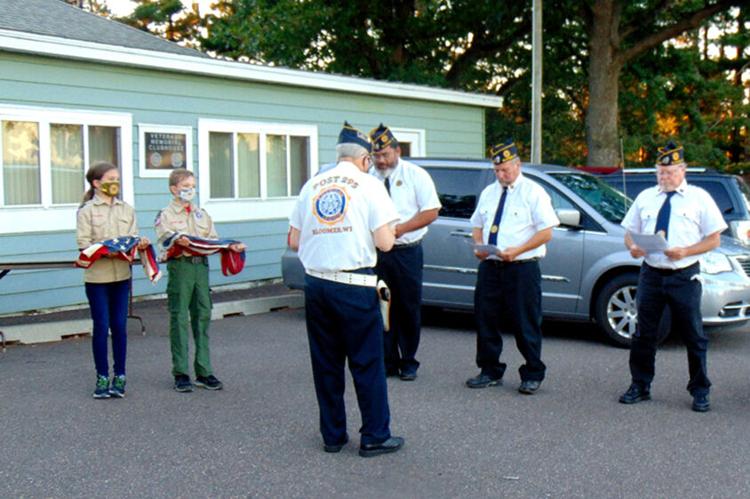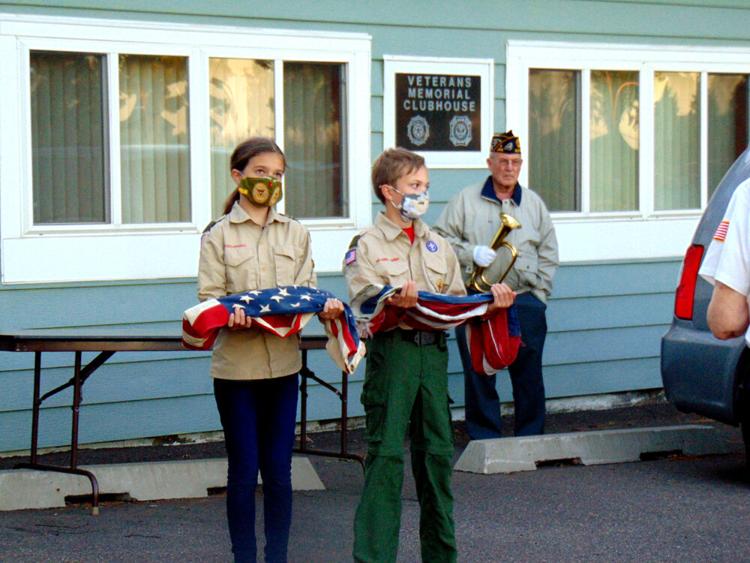 The Bloomer veterans have encouraged the display of the American flag throughout the community as one of their principles of patriotism. Likewise the American Legion Post 295 has conducted a flag retirement ceremony as a way of disposing of the flags that have become worn and unserviceable.
The Bloomer Scouts joined with members of the American Legion and participated in the September 3rd Flag Retirement Ceremony. The ceremony was initiated with the Pledge of Allegiance and the veterans then certified that the flags presented were in deed worn and torn and deemed deserving of retirement. Later the Scouts and others offered the flags ready for retirement to the vets.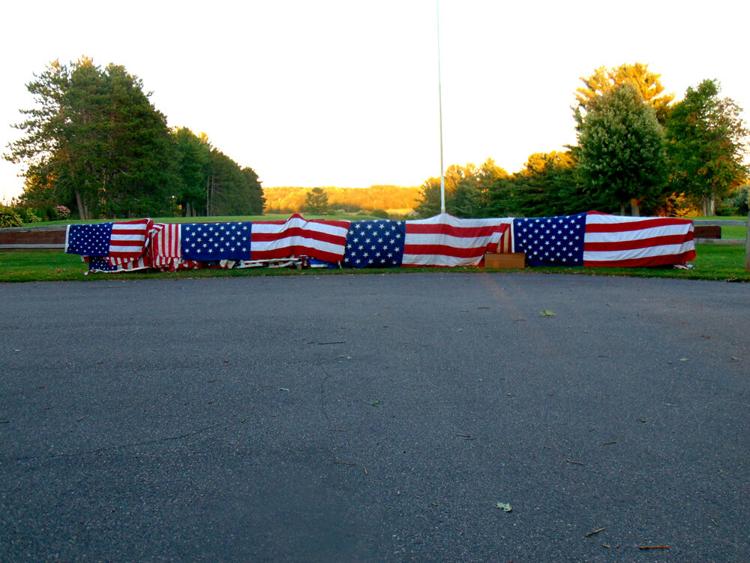 It was estimated that over five hundred American flags, service flags, POW /MIA flags, and some other flags of foreign countries along with military clothing were retired, by burning, during the event. Approximately seventy five individuals participated in the ceremony and a reception featuring snacks (hot dogs, ice cream and pop) were provided for all who attended. The American Legion would like to thank the Bloomer Scouts and all others who attended and participated for their support.