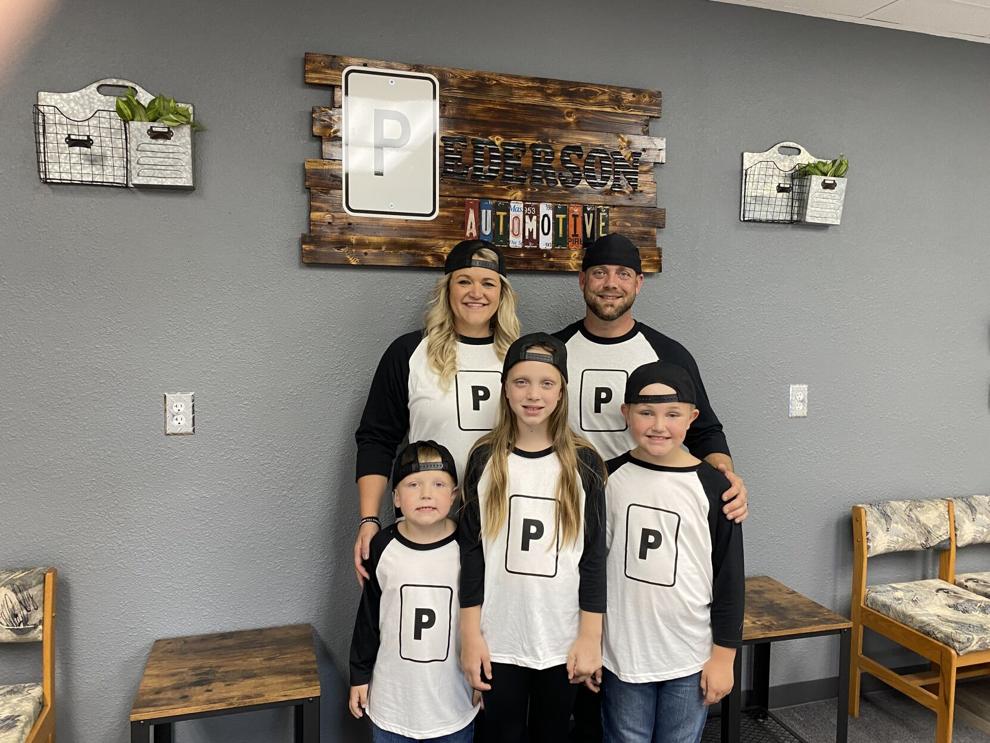 Opening a business during a pandemic can be quit a challenge, but also exciting and a dream come true, just ask Geordy and Kaejan Pederson, owners of Pederson Automotive, LLC.  
Located at 1730 Martin Road, formally the Blomer Auto Supply- NAPA store, the building has been transforming into a family friendly, modern auto repair shop. 
Geordy is originally from Chippewa Falls and attended the Universal Technical Institute in Chicago.  He is a Master AC Certified Technician and has over 15 years of automotive repair experience.
Kaejan was born and raised in Bloomer. She plans on helping with the behind the scenes operations of the business.  
Together they have wanted to open a full-service auto repair shop in Bloomer for several years.  The shop will offer diagnostic testing and high quality repairs at a fair price. Geordy said tire repairs and alignments will not be available at Pederson Automotive, LLC. since there are several good tire dealers in Bloomer already.
Kaejan said Pederson Automotive, LLC. will be managed like a "mom and pop shop" where customers are welcome to bring their kids while they wait in the kid- friendly lounge for their car to be serviced and where all repairs will be discussed with them step-by-step, right from the beginning.  The Pedersons plan to keep all of the day-to-day business operations in the family with no outside employees at this time.  
Join Geordy and Keajan on Saturday, October 9 from 11 a.m.-1 p.m. for their grand opening.  Check out the shop renovations, meet the family and enjoy foods and drinks. Pederson Automotive, LLC. will start taking appointments on Thursday, Oct. 6 for their opening week of Monday, Oct. 11, 2021.  Their hours will be Monday-Friday 8-5 p.m. To make an appointment call 715-568-2500.