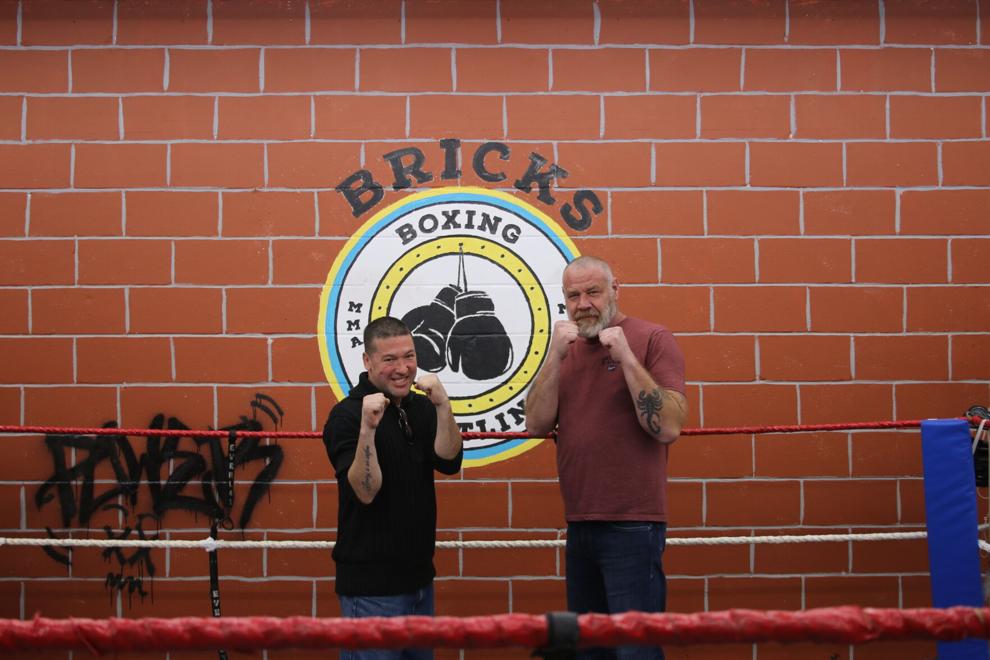 When most think of boxing we think of a competitive sport with jabs, uppercuts and knock-outs.  Bricks Boxing Club is trying to bring a new mind set to the sport of boxing.
Steve Gengler and Justin Danforth are working together to change the way we think about boxing rather than just a way of violence. They look at it as a type of self-defense, cardio strengthening and weight loss program all while learning respect for yourself as well as others. 
Gengler received his first pair of boxing gloves and punching bag from his dad at a young age.  He was motivated by Rockie in the 70's.  He trained under several coaches and competed in the ring, and found that boxing was not only a great sport, but a way to help regulate a healthy life style. 
When the opportunity to buy the building on Main Street in Bloomer presented itself. Gengler decided to purchase it and open a gym where he could help train others in a sport that he has so much passion for. 
Justin Danforth also known as Jazzy Justin in the ring; is a retired professional fighter with 27 professional bouts. He joins Bricks Boxing Club as the new boxing coach.
Being a member training at Bricks Boxing Club includes more than just "throwing bricks."  It is a progressive training program to teach you to be aware of your body and your stance while gaining confidence in your abilities. Gengler said their training program will not allow for any bullying or pressure.  They will take things at the pace the member is comfortable with. Danforth said that practicing and drills are very important to build the agility and speed needed for boxing.  
 Boxing is not only a way to defend yourself it is also another option to standard exercise.  Many people use boxing as a way to stay active, loose weight and even maintain mental stablitiy. 
In my mind I thought only of the MMA fighting that you see on television as a type of boxing.  However after visiting with Gengler and Danforth I realized it can be an activity that can be worked into your daily lifestyle to enhance a fitness program you already have.
I can honestly say that when Gengler invited me to put on a pair of boxing gloves I was alittle hesitant, but with the step by step instructions he gave me and getting in the mind set of being aware of my body it was quite refreshing to do a few basic boxing moves. 
Danforth will be available Mondays through Fridays 5:30 p.m. to 7:30 p.m. to work with members in the gym.  He will also be doing road work with members three days a week. 
Gengler will be training with kids on Saturdays from 9 a.m. to 11 a.m. The kid's training is open to ages five and up.  Parents are asked to stay during their children's training session. 
Gengler and Danforth are open to working with any young man interested in boxing at a competitive level also. 
Bricks Boxing Club membership is currently $20.00 a month, but will increase to $50.00 per month starting December 1, 2021. The club membership includes training with Coach Danforth as well as access to the gym from 6 p.m. to 10 p.m. seven days a week with a club key card.
Bricks Boxing Club welcomes anyone who is interested to stop in and see what they have to offer.  Danforth said that he would be willing to give anyone seriously interested a free training consult to see what your goals are and how boxing can get you closer to acheiving those goals. Dansforth can be contacted directly at 414-759-0434.
Brick Boxing Club is located at 1406 Main Street.  They are in the same entrance as Crush Nutrition.