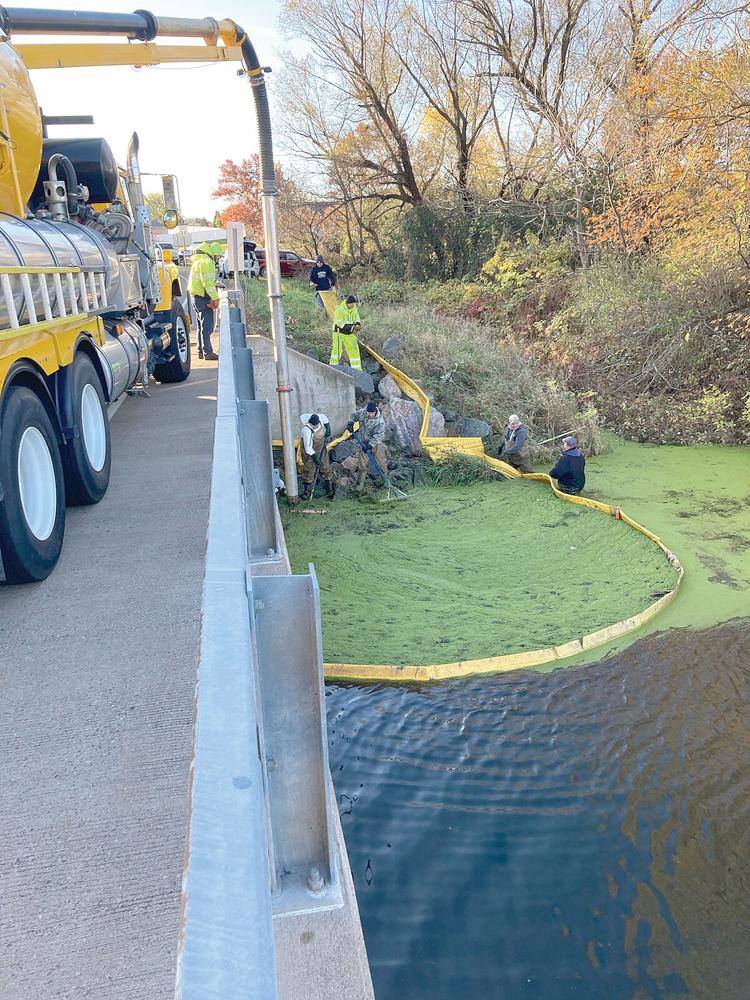 A group of volunteers got together on Wednesday, Oct. 14, at the Duncan Road/Como Creek bridge to remove a large amount of lake material that is corralled with lake float booms throughout the summer months. These booms prevent a large amount of lake sludge, duck weed, and other undesirable aquatic plant life from getting into the lake and creating a nuisance to recreational users of the lake before settling to the bottom of the lake.
This practice has been going on for the past several years since Lake Como was dredged in 2004. The group of volunteers included, Gary Lueck, John Nielsen, Jeff Steinmetz, Mike Randall, Rickey Pappe, Jamie Faschingbauer, and Jimmy Koehler. We also want to thank the City of Bloomer for the use of their vacuum truck and operators.
The Lake Como Community Lake Association also purchased a lake harvester that you may have seen out cruising the lake this summer. The harvester did a very good job of removing thousands of pounds of aquatic weeds that grow from the bottom of the lake. The use of the harvester coupled with timely rains proved to be a good combination in having a clean lake for lake users throughout the summer.