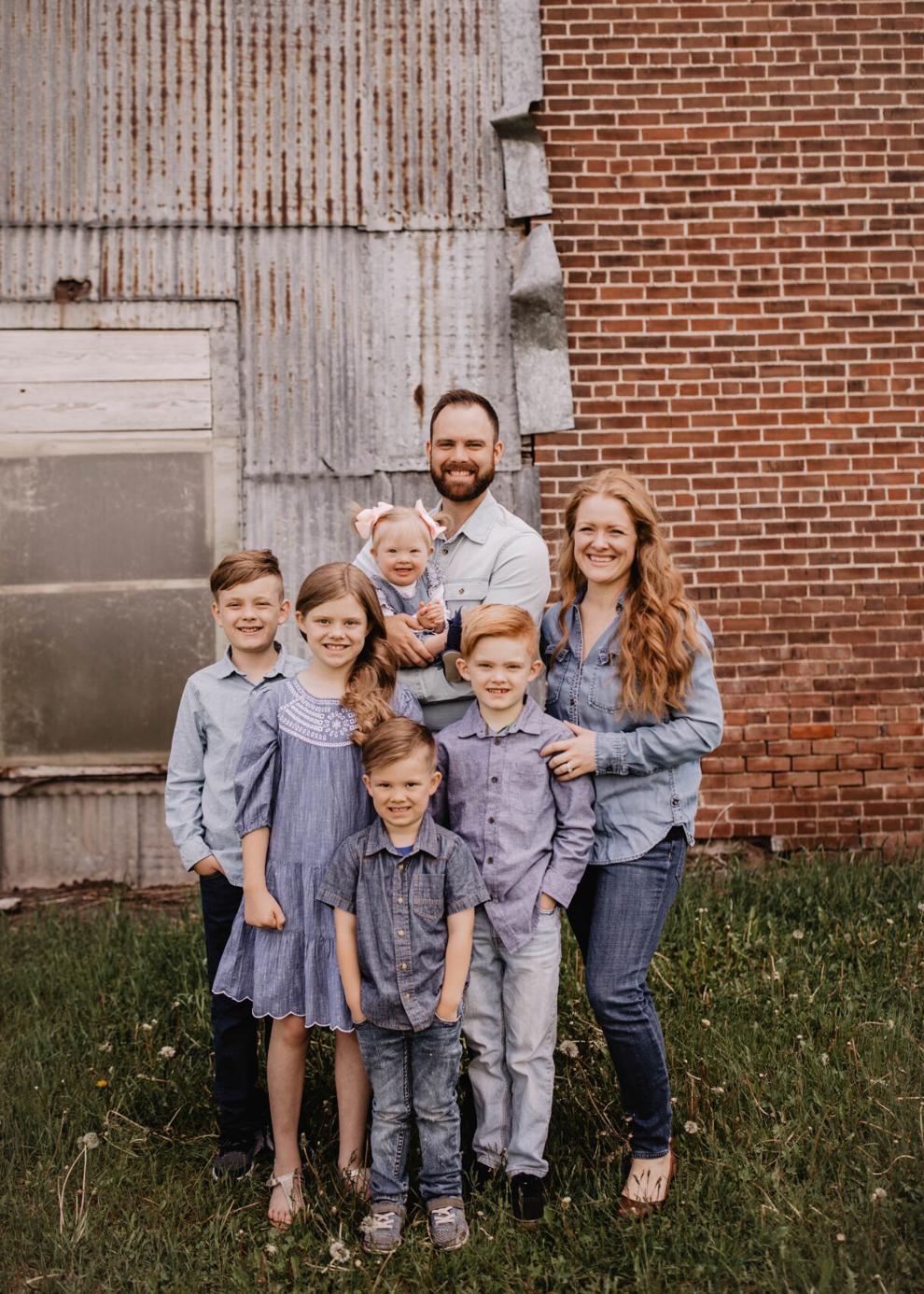 Two weeks ago Genevieve Martin was featured in an article about her photo appearing in Times Square. Erin Martin, Genevieve's mom, contacted me about her daughter's photo and through our discussion I learned of this local family's personal quest to bring more awareness to Down syndrome by sharing their adventures as a large family embracing and advocating for and with the community.
Kyle and Erin Martin have a happy family of seven; with three sons and two daughters. Kyle grew up in Madison and Erin was raised here in Bloomer. 
Having Genevieve's photo shown in Times Square is not the first time this family has been in the spot light.  In September 2020 the Martin family started their first season of The Upside Down Family Podcast.
Kyle and Erin had wanted to launch a podcast for several years, but didn't know what topic to pick. After Genevieve was healing from an open heart surgery they thought interviewing families in the Down  syndrome community would be a prefect start. 
Sharing their family's story on social media to get better connected with the Down syndrome community around the world was their  main goal and that is exactly what they are acheiving with over 11,000 followers on Instagram alone.
 Erin said that they wanted to share their story not only for other parents, but also for the extended family and friends creating resources, podcasts, a website and social media page to have a fun, simple way to learn more about Down syndrome. 
The first season of their podcast started in September 2020 and was 40 episodes which consisted of different stories from the Down syndrome community. They plan to start season two this fall. 
The podcasts have a wide range of topics from caring for someone with Down syndrome, unexpected challenges, views from grandparents and extended family members as well as tips from Occupational Therapists and being a supportive friend to someone with a disablity.  The variety of the topics touch on many aspects of life when someone as a disablity.
Kyle and Erin have been actively advocating for Genevieve and the campaign for Down syndrome awareness since her birth. They want people to remember that Down syndrome isn't a bad thing, people who have it are just alittle diffent than typical people.  We are all more alike than different.  Erin said that having Genevieve in their family has brought all of them closer together and has helped them learn so much about acceptance and compassion.