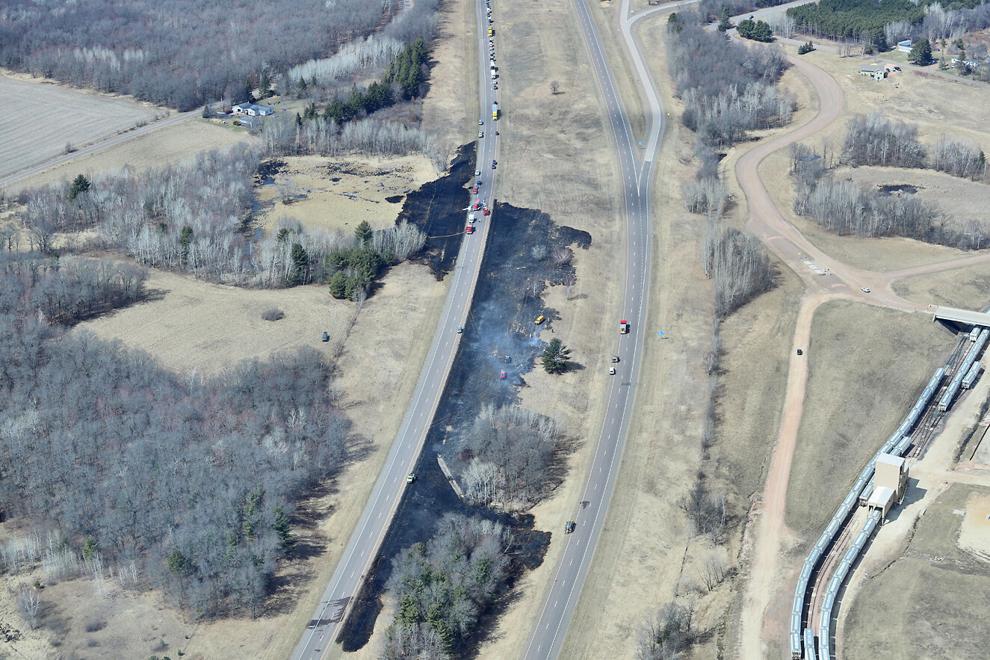 Traffic on Hwy. 53 was stopped and detoured on CTH SS between Chetek and New Auburn for a grass fire on Wednesday afternoon, March 31.
The fire was reported at 12:50 p.m., on both sides of the southbound lane of Hwy. 53, at mile marker 125, about a mile south of the Chetek exit. Chetek Fire Department responded and New Auburn Fire Department was called for mutual aid.
Dry grass fueled the fire and 10–15 mph west winds fanned the flames, which reached as high as six feet. The fire burned about a quarter mile along the median and west ditch. It totaled about 1.4 acres on the west side and 3.81 acres in the median, said Ron Weber, Department of Natural Resources forester. The fire was out and Hwy 53 reopened by 2:10 p.m.
"The Chetek and New Auburn fire departments did an excellent job controlling this fire, given we were at high fire danger due to the dry fuels and windy conditions," Weber said. "The State Patrol and Barron Sheriff Department did a wonderful job shutting down this section of highway to allow for firefighter safety."
Weber said each side likely had two separate ignition sources, but exactly what they were was not known. "As far as what started this fire, given the location and time of day, it most likely had something to do with a vehicle or trailer creating sparks by something being dragged or some mechanical failure," Weber said. "At this time though, no definitive cause has been identified."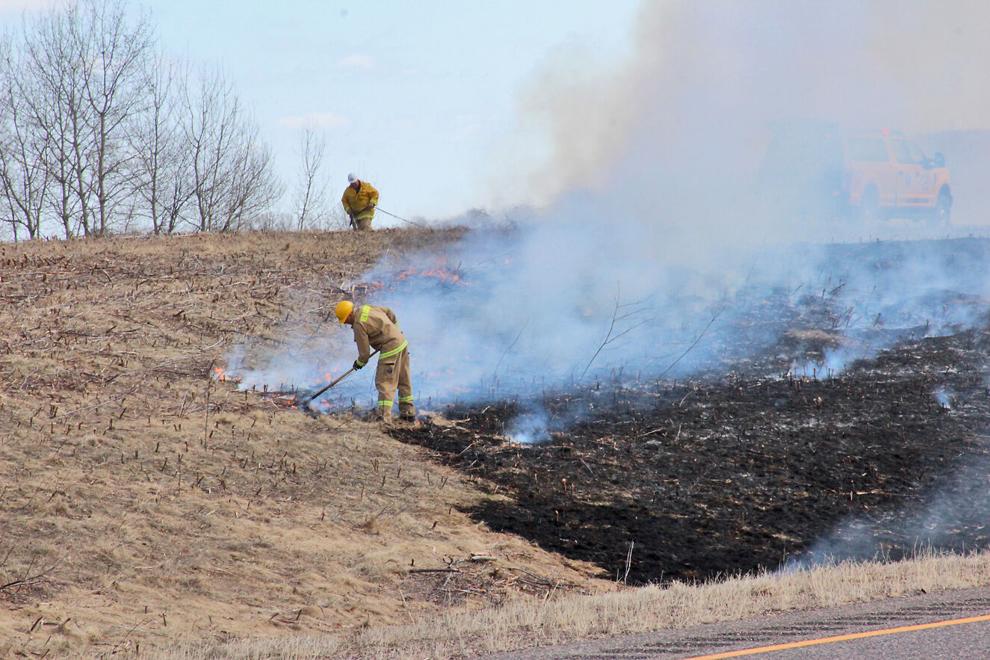 Barron County sheriff's deputies, Chetek Ambulance Service, a Department of Natural Resources fire warden and a fire-spotting plane, and the State Patrol responded to the fire. No injuries were reported.