On Saturday, June 25, deacon Matthew Bowe, is scheduled to be ordained as a priest. The ordination is scheduled for 10 a.m. at St. Joseph the Workman Cathedral in LaCrosse, Wis. A reception in honor of Bowe's ordination will be held at 5 p.m. Saturday evening at St. Paul's Catholic Church in Bloomer in the school gym.
Bowe will be the main celebrant at the 11 a.m. Sunday, June 26 mass. This will be his Mass of Thanksgiving.
In anticipation of this momentous occasion, Bowe, who graduated from Bloomer High School in 2010, answered some questions, via email, about his journey to becoming a priest.
After high school Bowe attended UW–Eau Claire in Mathematics and Physics Education and it was during this time that he started to think about becoming a priest.
"I was praying one Friday night near the end of winter at a Cor Jesu adoration event at St. Paul Seminary in St. Paul, Minn.," said Bowe. "I could not shake the idea of being a priest. In a moment, I surrendered to that possibility, and I was filled with immense peace. It was a clear and obvious grace of the Holy Spirit. This was the middle of my time in college, so I took the next few years to discern and to prepare myself for the seminary."
When asked about others who may have influenced his path, Bowe said, "There is not one person who sticks out. However, many people—my friends, family, and parishioners—have externally confirmed my calling with affirmations like 'I think that you would be a wonderful priest.' Furthermore, I have met many wonderful priests who are fully committed to priestly life, and they are very happy. It takes a village to raise a priest."
Bowe attended a few different seminaries on his path to the priesthood. He attended Mundelein Seminary, Chicago, Ill., 2015-2016; Regency Program, La Crosse, 2016-2017; Immaculate Heart of Mary Seminary, Winona, Minn., 2017-2018; and St. Francis de Sales Seminary, Milwaukee, Wis., 2018-2022.
Writing about unique or special experiences during seminary, Bowe said, "St. Francis de Sales Seminary went on a pilgrimage to the Holy Land—Jerusalem and Israel—early in January 2020.
"Otherwise, the seminary offers many 'normal' events, too. I went to barren northwestern Missouri to compete in a soccer and volleyball tournament against teams from different seminaries. There are also annual basketball tournaments, one of which is sponsored now by St. Francis de Sales Seminary. There are many cool, fun, and spiritual adventures if one knows where to look," said Bowe.
When asked about the process to become a priest and if he had any advice for men thinking of becoming a priest, Bowe said, "The whole process can take from six to up to ten years, depending on the needs of the man. The first few years involve learning the basics of the faith, catechist, prayer, philosophy, and formation. The last four years are involved at a major theological seminary, where a man learns theology, develops a deeper prayer life, delves more deeply into who he is as a son of God, and partakes in pastoral formation in parishes. During this time at a major seminary, a man declares candidacy to the priesthood, is instituted as a lector and acolyte, and ordained a deacon before he is finally ordained as a priest."
"If you have seriously considered priesthood, then you need to contact someone (local priest or vocations director) who can help you begin the application process for the seminary. Entering seminary formation does not mean that you must become a priest by the end," said Bowe.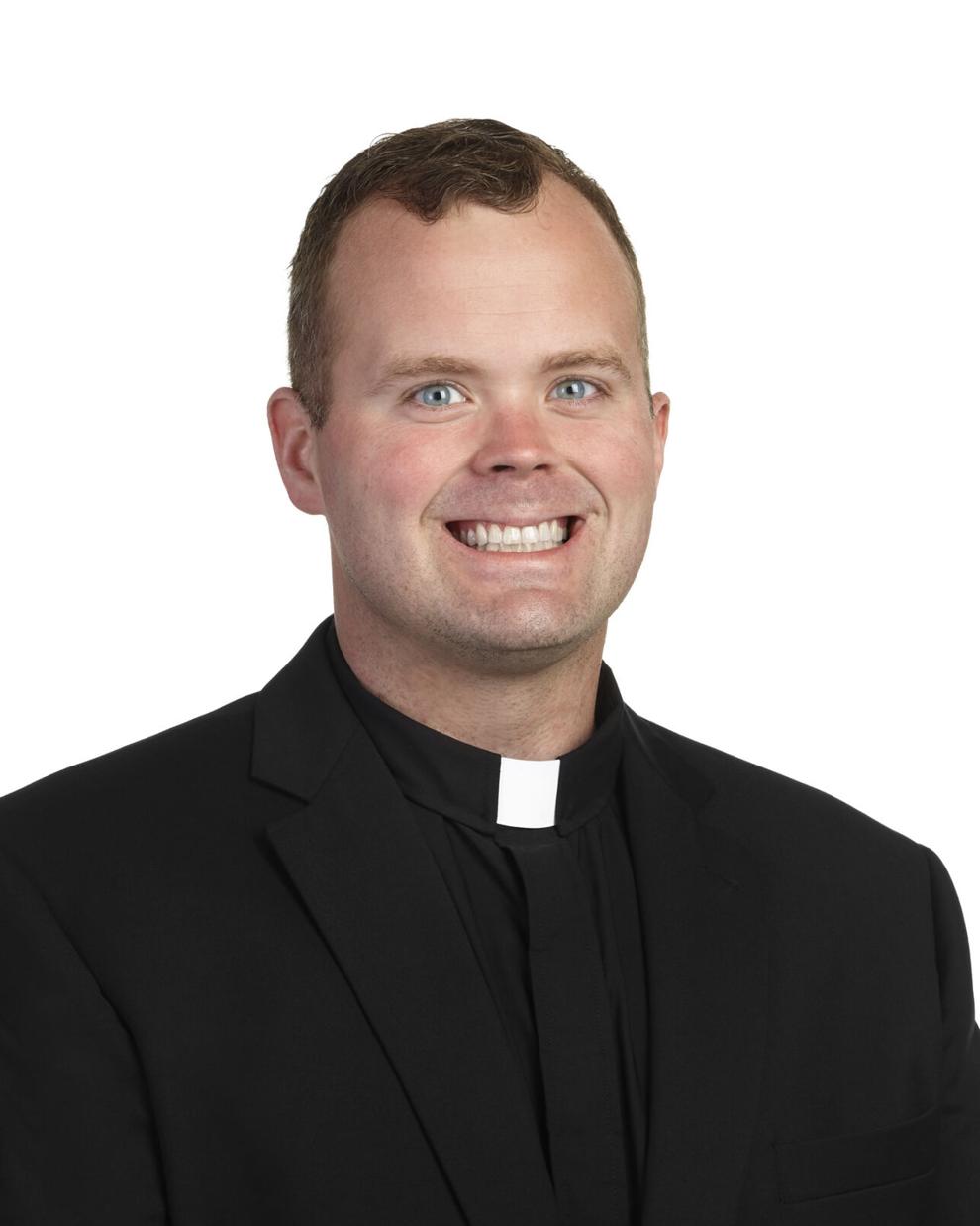 "The seminary formation will help with your discernment that can only be done on the inside. If you discover that you are not called to be a priest by God, then the seminary will have helped you to pray better, to know the faith better, and to help you become a holier man," said Bowe. "Do not 'drift' with discerning the priesthood; talk to someone."
Comments From Father Feltes
Father Victor Feltes, current pastor of St. Paul's Catholic Church in Bloomer and St. John the Baptist Catholic Church in Cooks Valley, commented on Bowe and his upcoming ordination.
"I have gotten to know Matthew better over these past five years since becoming the pastor of St. Paul's in July of 2017. But many of our parishioners have known him throughout his whole life. Some say they would not have guessed that the shy and quiet boy they knew would grow into this mature, young man now answering God's call. This reflects how Jesus Christ can transform us as we follow him," said Fr. Feltes
"A wedding is an event which happily unites two families to celebrate with those entering the sacrament. This priestly ordination of one of our own is similarly a cause of joy for our entire parish family," said Fr. Feltes. "By sacrament and solemn promises, Fr. Bowe is espousing himself to Christ's Church, and I believe the fruitfulness of his faithfulness to her will be reflected in many spiritual children.
"All of us are happy for him. As a priest of God, Fr. Bowe will be a blessing to those he shepherds and a continued source of holy pride for our community," said Fr. Feltes.
When asked for any other thoughts, Bowe said, "During my seven years of seminary formation, I have gone through a series of wonderful moments and difficult experiences. I expect that my priesthood will be similar. However, throughout it all, I have been happy, and every year I am happier. I am eager to begin my first assignment as a priest, to become involved with the people of the Tomah community, and hopefully share the love and peace of Jesus Christ that I have experienced in my life with them."
Fr. Bowe's first pastoral assignment is as parochial vicar (associate pastor) of Queen of the Apostles Parish in Tomah and Warrens.
According to Fr. Feltes and Deacon Bowe, the most recent man—and perhaps only other man—from St. Paul's Catholic Church in Bloomer to become ordained as a priest is Francis Ruff almost 60 years ago. Fr. Eric Mashak, from St. John the Baptist Parish in Cooks Valley, was ordained as a priest June 26, 2021.