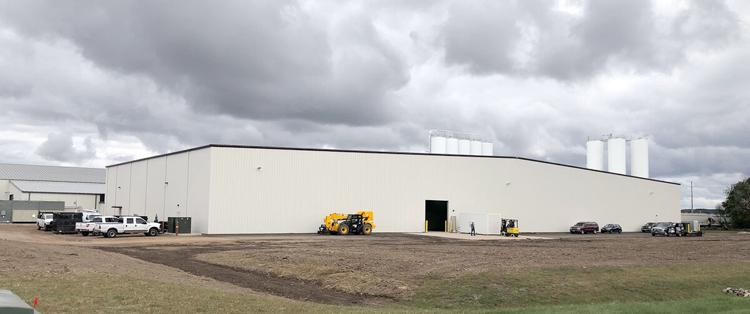 "When Charter NEX decided to invest in two world class film manufacturing lines, they had the choice of eleven plants across the country for where to place them. It is my strong belief that the Bloomer location earned the right to have the lines placed right here in Bloomer because of the positive culture and strong work ethic of our team", says Dan Johnson, Plant Manager, Charter NEX Bloomer.
"One Team" is the name that Johnson proudly uses to describe the workforce in Bloomer. Due to the dedication and extraordinary work of "One Team," the Bloomer location is currently undergoing a 50,000 Square foot expansion. The two new film lines, a sophisticated quality control lab, and fully equipped conference rooms will be housed in the new, showcase expansion.
Charter NEX is one of North America's leading independent producers of high-performance, specialty films used in flexible packaging and other end-use markets. Known for their innovative products and world-class manufacturing capabilities, the company's quality and expertise are unsurpassed. Their exclusive focus on film and relentless pursuit of excellence make them a leader in their field.
Johnson explains, "Over the past several years our company has been growing very nicely, due to several factors: our "One Team" of dedicated employees; our passion for only producing the highest quality films; and a brilliant team of engineers that consistently innovate the best products for our customers. Now we can add to that long list of accomplishments—that we can do all of that in a world-class plant right here in Bloomer, Wis."