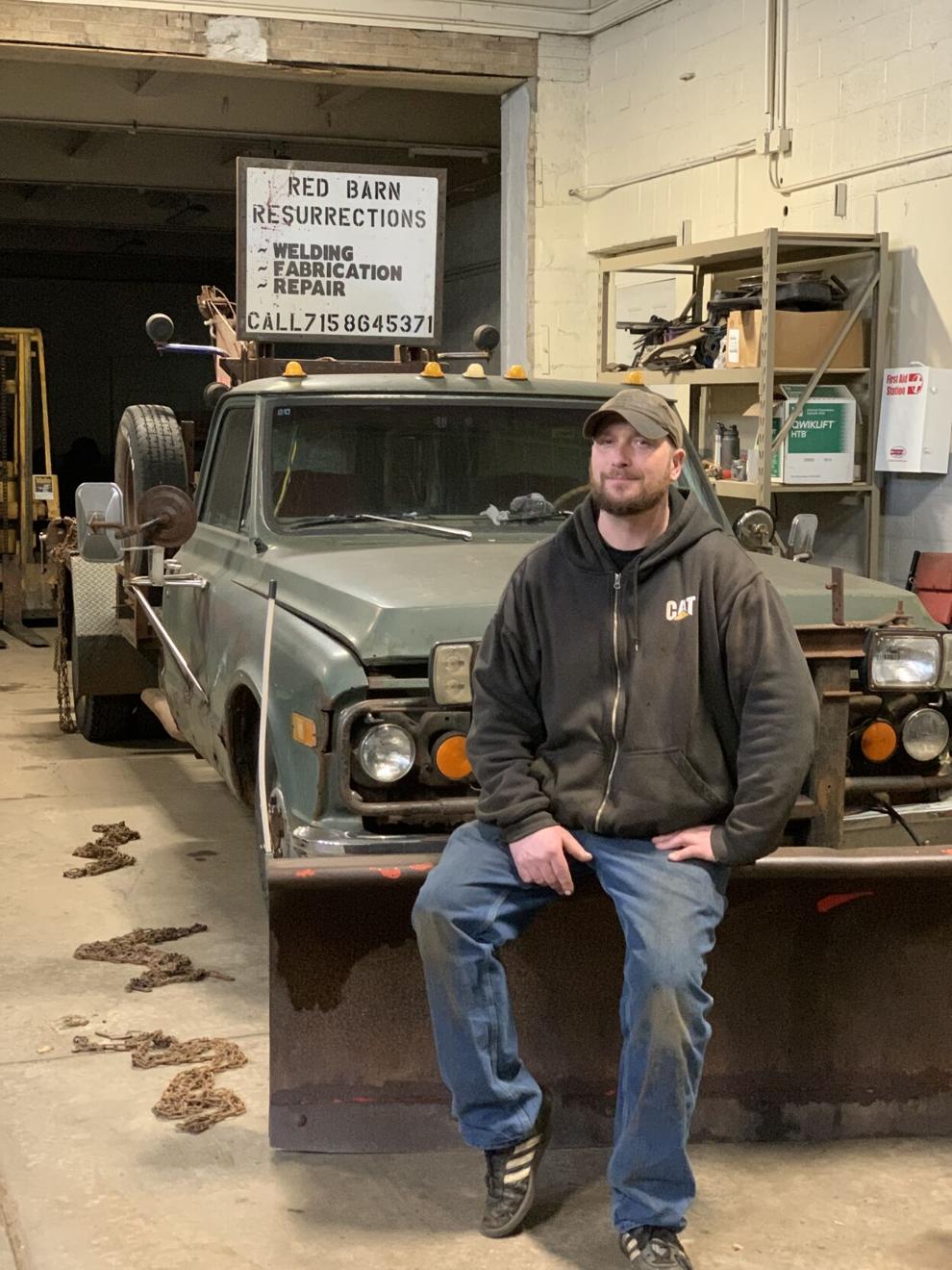 Josh Buss opened Red Barn Resurrections in October 2021.  He has 15 years of experience in welding and fabrication with a degree from Chippewa Valley Technical College. 
The name you might find unique for a business located within Bloomer city limits.  Red Barn Resurrections is connected to Buss's roots. When he was younger he worked on a dairy farm in Ashland. The farm operated on the theory that anything was worth fixing and parts from one item can be used to make another.  So Red Barn Ressurrections LLC  was born in Bloomer and operates under that same concept.
When I visited with Buss he had just finished steel hand rails for a customer.  The original rails had seen their better days.  With a little ingenuity Buss took apart the old rails. Using some of the original spiral rungs and center design; along with new steel he created a one of a kind railing while still keeping the same vintage look.
Buss said that he wanted to open a business specializing in a profession not easily available to the general public in the Bloomer area. 
He has done a variety of jobs since opening including a flatbed pick-up conversion, rocker panel repair, minor automobile frame work and stainless steel shelves for a meat smoker. He is currently working on a 1960 Thunderbird. 
Buss welcomes anyone with a project to bring it into his shop and he would be happy to take a look at it.  
He said that he understands people are on a budget so his rates are reasonable based on the type of welding or fabrication a project needs. 
Red Barn Resurrections LLC is currenly run soley by Buss. He said in the future he hopes to add some employees as well as invest in more tools to increase what his business has to offer.  
Red Barn Ressurections LLC is located at 1526 Martin Road, Unit 1 Bloomer.  Hours of operation are 8:00 am- 5:00 pm, Monday-Friday. If you want to see what Buss has been working on you can check out his Facebook page: Red Barn Resurrections LLC. To contact him directly call 715-864-5371.