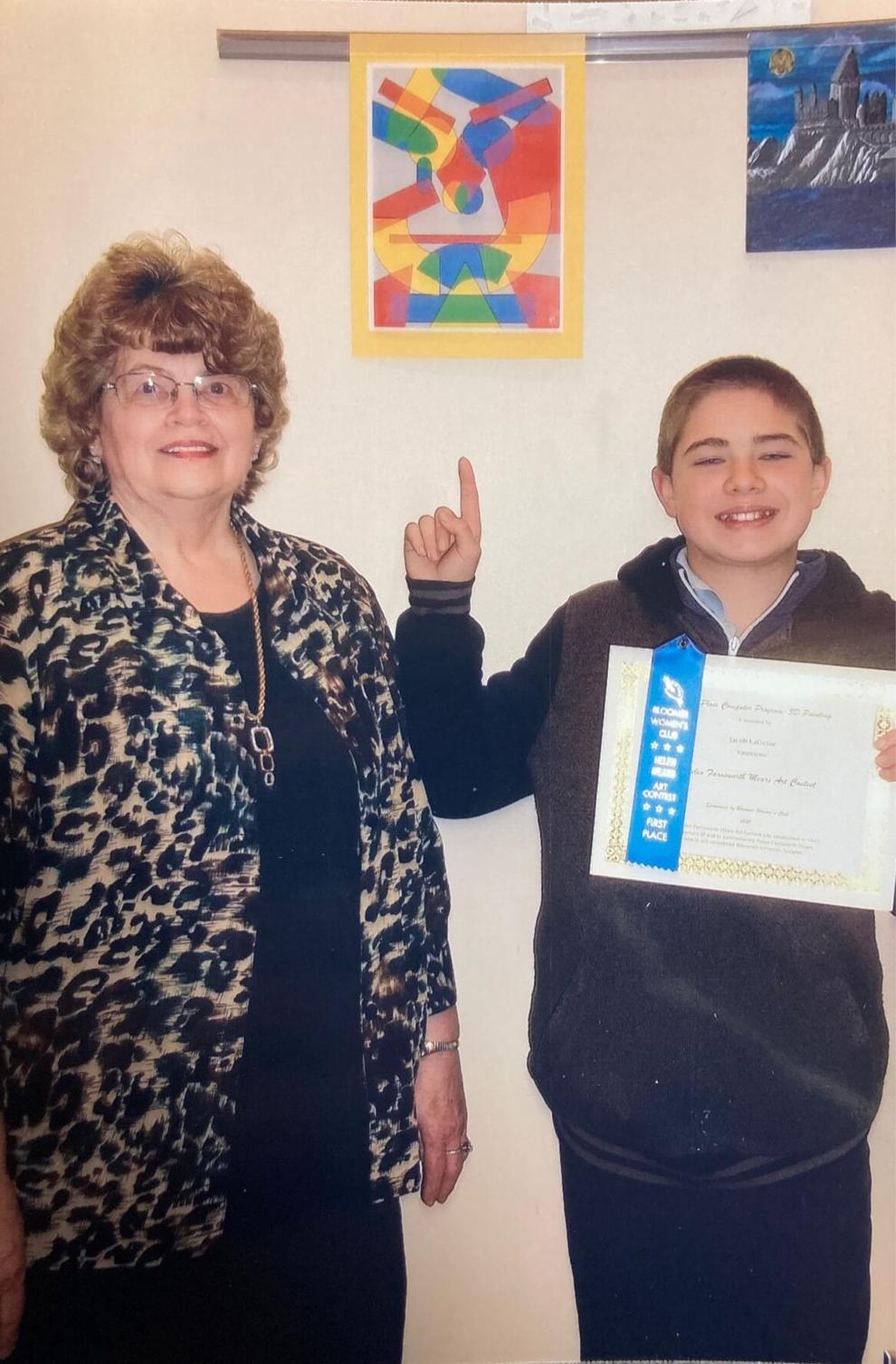 The Bloomer Woman's Club was pleased to have seventh and eighth grade students from St. Paul's Catholic School and Bloomer Middle School enter the Helen Farnsworth Mears Memorial Art Contest. Home schoolers and St. Paul's Lutheran School were also invited to participate but provided no entries. 
There are specific categories for entering—painting, drawing, sculptor, and the newest computer generated painting. The artwork must be entirely the student's own work, fit certain size and mounting criteria. The Woman's club thanks the Bloomer Library for displaying the contest entries. 
It was interesting to see that some of the artwork reflected the stress everyone has felt due to the Corona virus lockdowns, mask requirements and fears of illness. Also due to the pandemic information about the contest was late to be sent out resulting in fewer than usual entries. 
The artwork was judged, and the winners will receive ribbons and small monetary prizes and will also have their work entered in the GFWC-WI District Contest and possibly the State Contest. Winners at the state level will have their work displayed at the Oshkosh Public Museum during a summer exhibit.
 This year's winners for sculpture are: first place Avery Schindler, second place Alex Fischer, third place Elena Oho and honorable mention Jayden Hinrichs. Painting winners: first place Jayden Hinrichs, second place Jenna Bronstad, third place Lana Rhodes and honorable mention Brayden Bates. Drawing first place winner is Avery Schindler. In the new category of computer generated painting Jacob LaGesse is the first place winner. The Bloomer Woman's Club has held this contest yearly since the 1960's.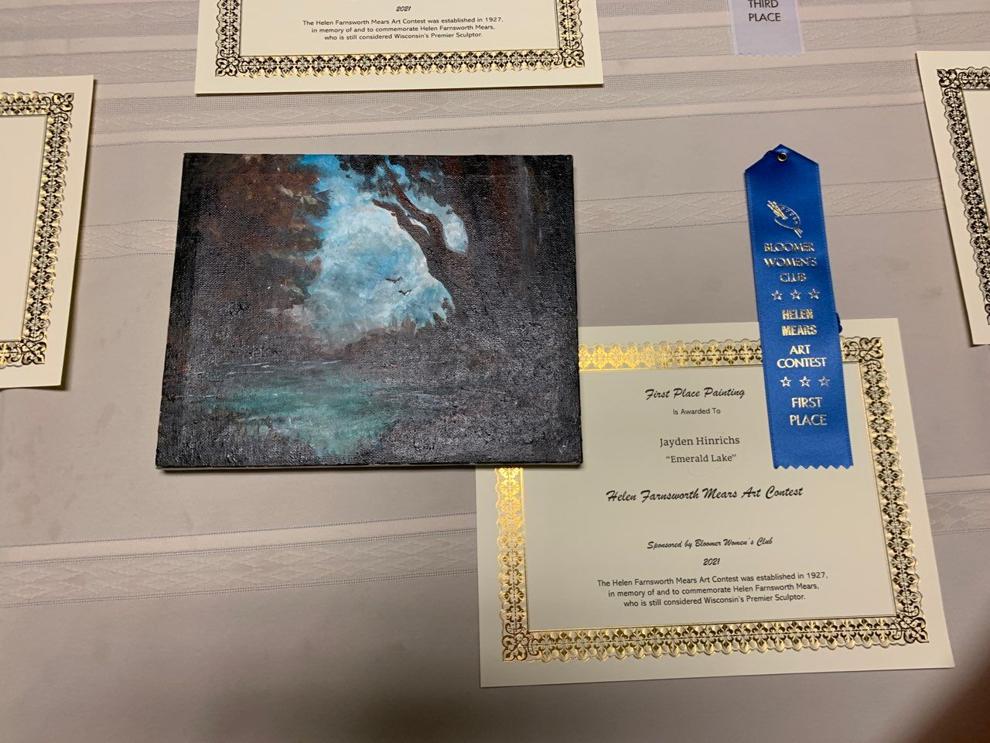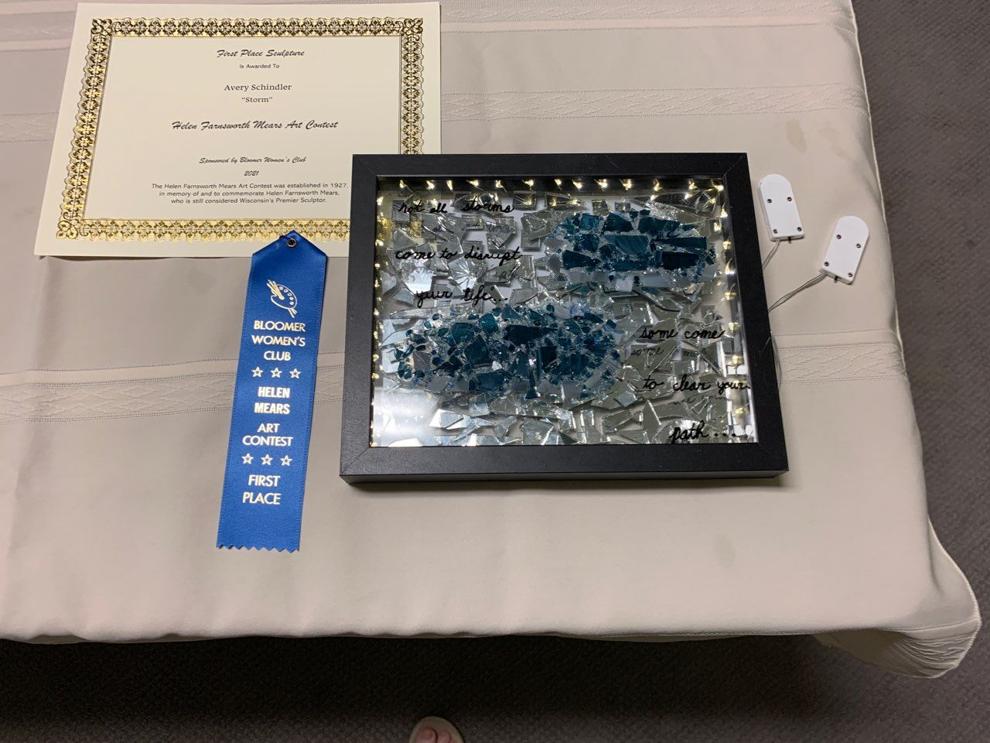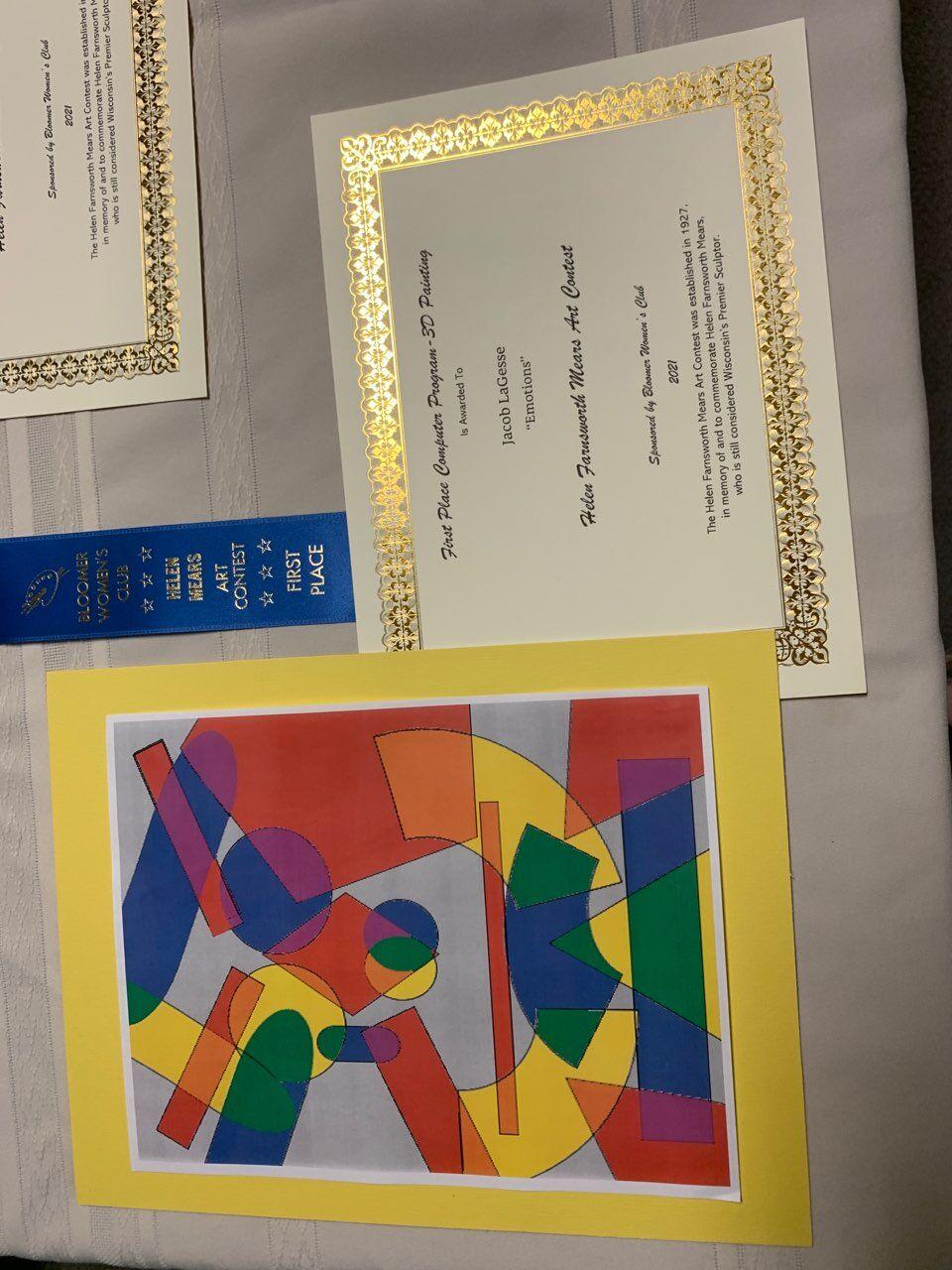 Helen Farnsworth Mears 1876-1916 was a Wisconsin born sculptor. The United States Capitol has a full-length statue of Frances Willard in Statuary Hall sculpted by Helen the first woman to have a sculpture in our Nations Capitol. Our State Capitol also has one of her first pieces, "Genius of Wisconsin," a nine foot tall, marble, woman and winged eagle. Other sculptures she created are in the Smithsonian in Washington DC, The Metropolitan Museum of New York and in state and national parks and museums. 
Bloomer Woman's Club is proud to honor Helen Farnsworth Mears and to encourage young artists to develop their artistic skills and enjoy being creative.