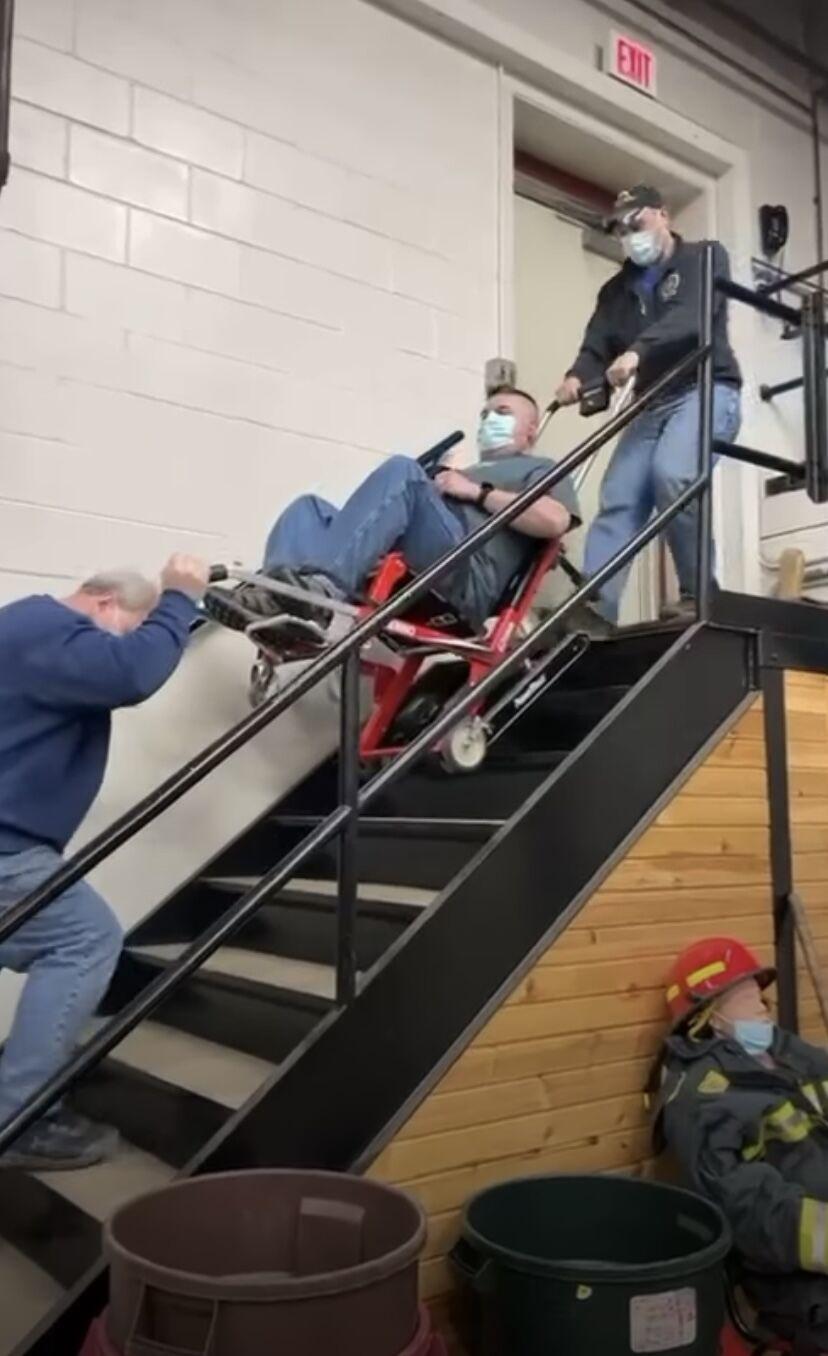 BLOOMER – Imagine being an emergency medical technician (EMT). You've responded to a medical emergency and need to move a large patient up the stairs from the lower level of a house.
This is a common scenario faced by EMTs with the Bloomer Community Ambulance Service (BCAS). Thanks in part to a recent grant from Security Health Plan, BCAS now has a much safer way to move patients up or down a flight of stairs using a power stair chair.
Lexie Schwartz is the emergency medical services coordinator for Marshfield Medical Center in Eau Claire and a volunteer EMT with BCAS, where her husband, Mark Schwartz, is the department chief. A stair chair is required equipment in an ambulance, and BCAS was planning to upgrade its manual unit to a powered unit to significantly reduce the risk of back and other injuries.
"The biggest issue is safety for the responders and the patient, as with the old system we would have to physically pull the patient up the stairs," Mark said. "We might have two 120-pound EMTs on the call who have to move a 350-pound person. Having the power stair chair increases the safety of our people and the patient."
BCAS was looking to either add an upgrade kit or purchase a new power stair chair for an additional $1,500. Recognizing the need, Lexie nominated BCAS and received approval for a Security Health Plan Employee-Driven Corporate Giving grant. Each month Security awards a $1,000 grant to a charity or organization nominated by a Marshfield Clinic Health System employee that makes a positive difference in the community.
"When Lexie said we were going to get the Security Health Plan grant, instead of converting our 10-year-old model we were able to get a new chair," said Mark. Along with community donations and fundraiser proceeds, the grant allowed BCAS to purchase a new power stair chair.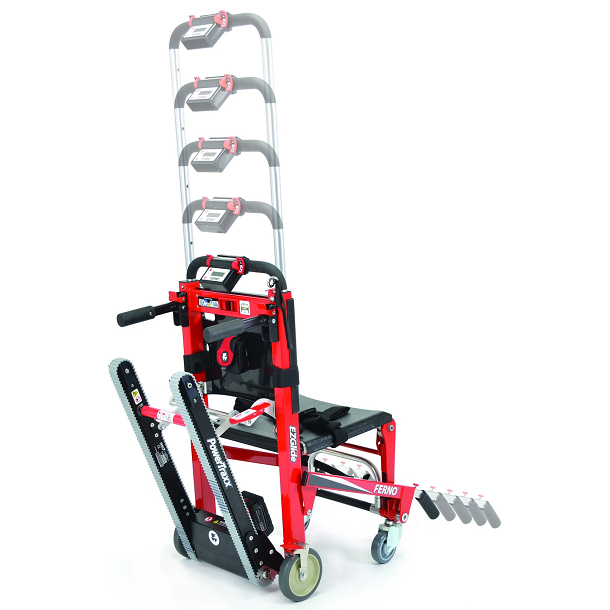 Mark explained that a power stair chair has motorized tracks that fold down and operate with just a touch of a button. The EMTs position themselves above and below the chair to guide the patient up or down the stairs. The unit even includes an electronic brake, so if the EMTs have to stop halfway up the flight of stairs they don't have to physically hold the chair and patient in place.
"We're extremely happy to have the new power stair chair," Mark said. "I've personally used it three or four times already and it makes a huge difference."