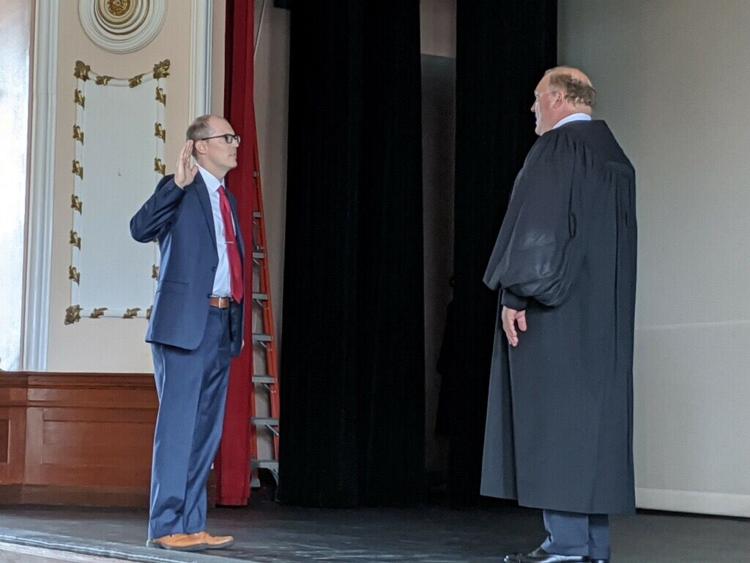 The Investiture of Benjamin Lane as Chippewa County Circuit Court judge took place Friday, Aug. 7, via Facebook Live @benlaneforjudge where a recording of the event may be viewed.
Watching the video, viewers can see that those present at the event were seated according to social distancing guidelines. In an email Lane said, "Masks were worn during the ceremony, but were removed when speakers were making remarks and during photos."
Speakers included: Chippewa County Sheriff, James Kowalczyk; McDonell Area Catholic Schools President, Molly Bushman; Atty. Mary Catherine Anglum, Wisconsin 10th Judicial Administrative District Chief Judge, Maureen Boyle, of Barron County; and former Wisconsin Supreme Court Justice, Michael Gableman.
During his speech Lane said, "This is truly an honor. Knowing that the citizens of our county placed their trust in me to serve in this role is humbling. I will strive to meet their expectations by being fair to all parties who appear in my court and [will ensure] that our county remains a safe place for everyone. Those who appear before me may not always agree with my decisions. However, I want them to feel that they were treated fairly."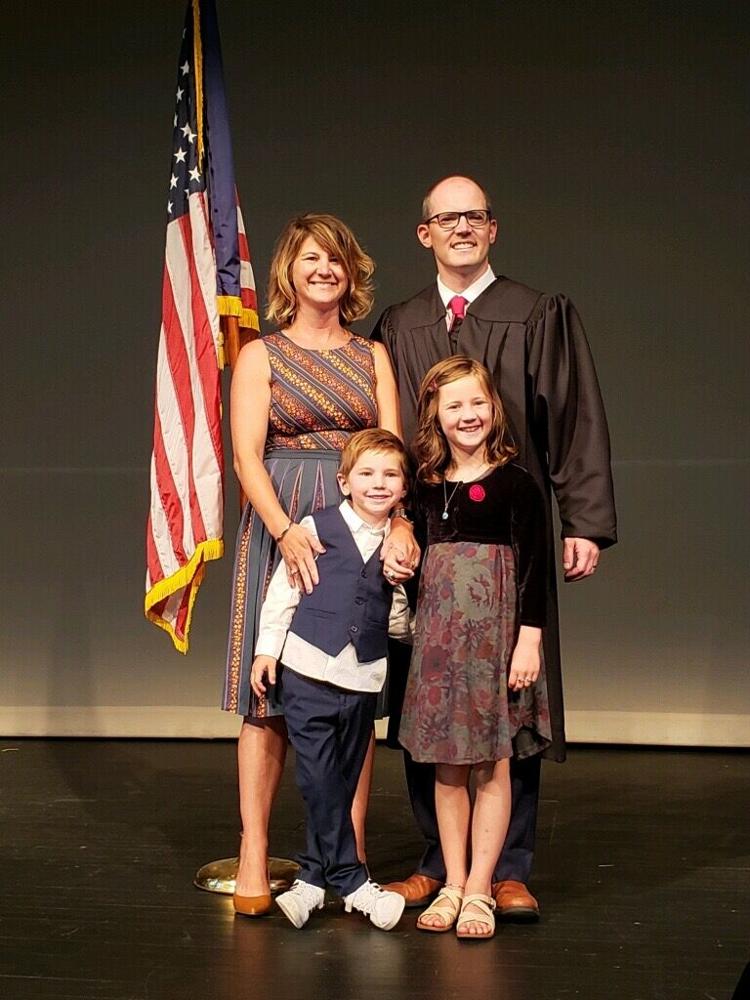 He also spoke to why there was a vacancy on the court, "Another reason we are here today is Judge Steven Cray. I want to thank him for his service and congratulate him on his retirement and wish him well with his future plans. We will miss his leadership in Chippewa County. He also served as a mentor to many lawyers and judges who work across our State. As I stated this week, I have big shoes to fill. I hope to reach the same level of respect he had as a judge. I will try to follow his example of preparation and fairness."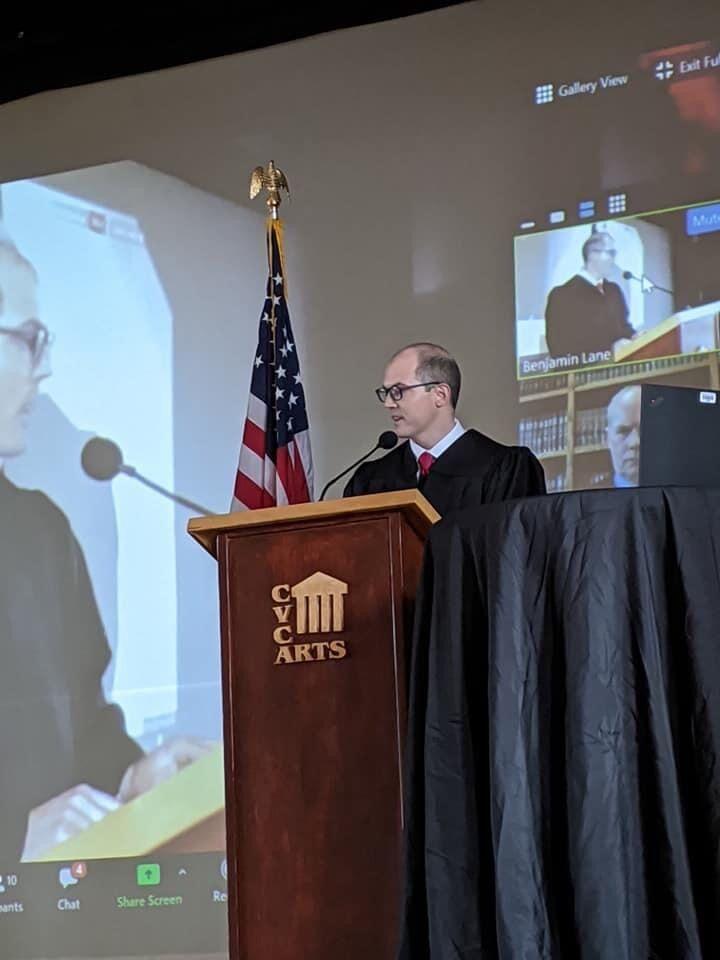 Going on to speak about beginning his career as a judge, Lane said, "I understand this is not easy. [Judges] prepare to make tough decisions and are burdened with trying to do what is best and fair. The weight of our decisions impacts the most important possessions in the lives of parties who appear before us: their kids, their money, their property, and their freedom. I know that I am not perfect, but I will strive to meet the expectations of the public as I take on this responsibility."
Lane concluded his speech by thanking his new co-workers at the Chippewa County courthouse.
Those in attendance included Representative Rob Summerfield, of Bloomer, and State Senator Kathy Bernier, of Chippewa Falls.