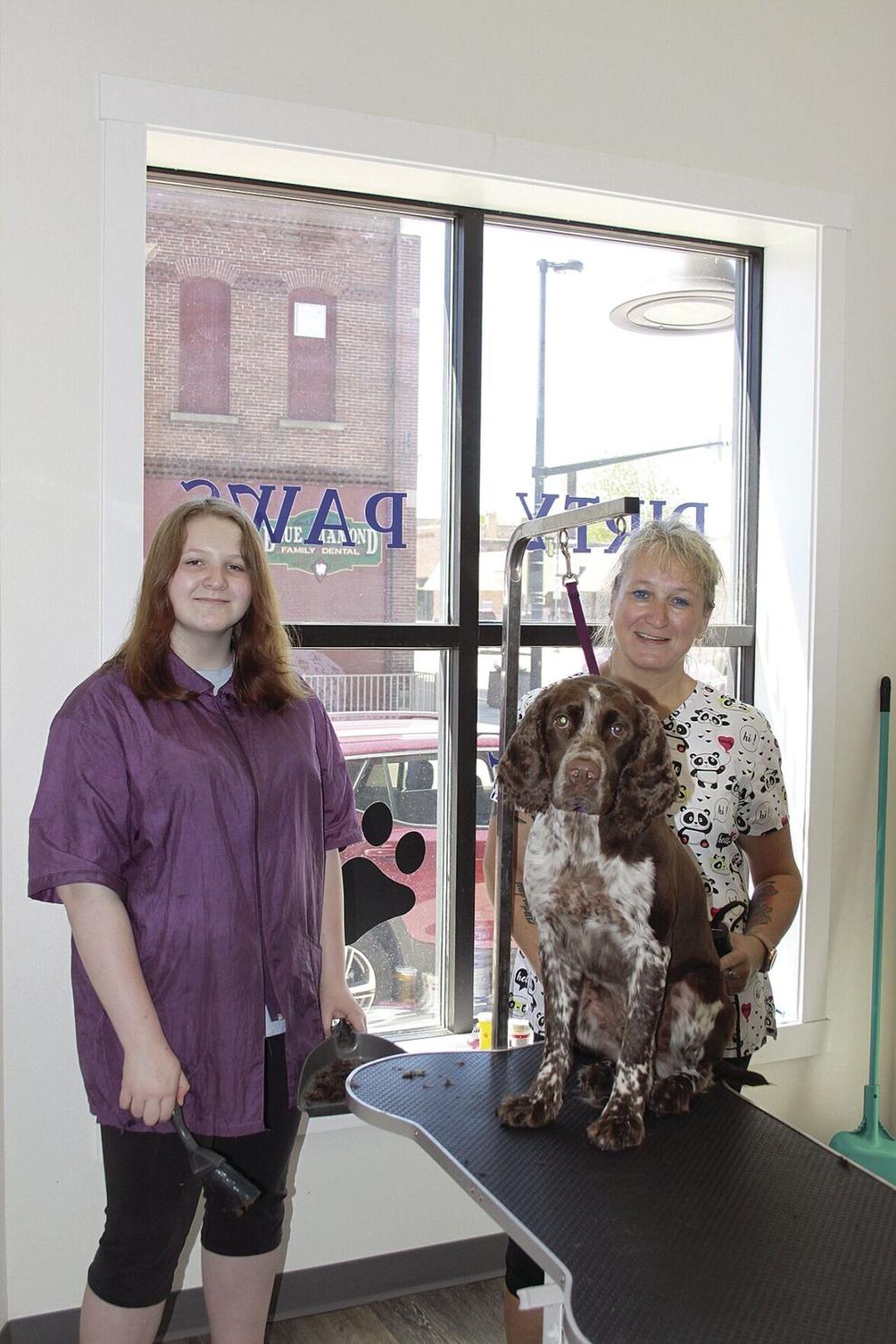 Tosha Reetz has always had a warm heart when it comes to caring for our furry family members.  She opened one of Bloomer's newest businesses, Dirty Paws Patrol on April 10, 2021, at 1219 15th Avenue in Bloomer. 
Tosha is a former law enforcement officer. She returned to Bloomer after working as a detective in Utah and decided a law enforcement career was not a good fit for her anymore.  So with some hard work and inginuity her passion for animals turned into a full-time reality. Tosha said, "There is nothing better than to be around dogs all day long."
Tosha got her start as an employee of Dr. Gerald Pecha where she learned many of her pet grooming and care techniques.  She has done pet grooming as a side job for several years. 
When the former offices of Barlow Insurance became available a full remodel was done to make it  a full-service pet grooming facility.
Dirty Paws Patrol is open Monday-Friday 8:00am-3:00pm. Tosha and her daughter, Kaidnyce, offer a full line of pet grooming services: baths, blow outs, ear cleaning, nails as well as hair clipping for both dogs and cats. The average appointment takes about an hour. Tosha said that about 90 percent of her clients are dogs and 10 percent are cats. 
Besides full service pet grooming Dirty Paws Patrol offers treats and toys for your pet. Currently they have bacon flavored ice cream and frosted treats all of which are healthy and safe for your pet. 
Check out Dirty Paws Patrol on their Facebook Page Dirty Paws Patrol. Posts are made daily featuring their furry clients after their grooming session. Appointments are preferred however, walk-ins are accepted as time allows.  Currently Tosha said that she is booking appointments about two weeks out.