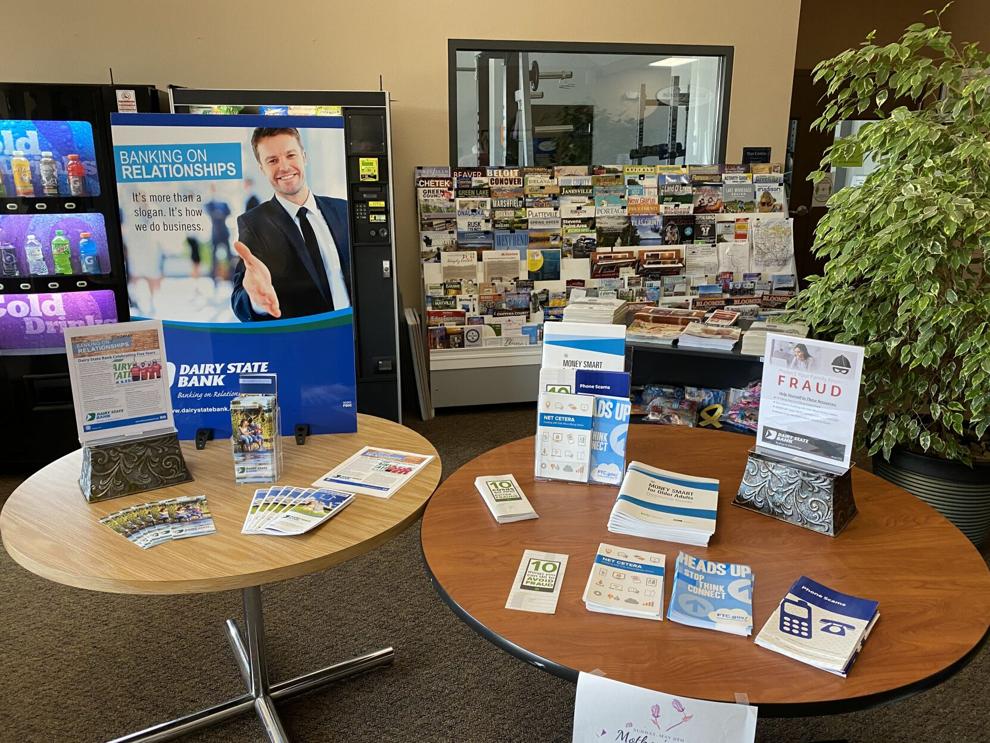 Dairy State Bank will be celebrating its fifth anniversary in Bloomer on April 18, 2021. Currently, Dairy State Bank has the exact same dedicated staff it had when it opened in April of 2016; Tellers/Customer Service Representatives: Roxie, Debbie, Susie and Manager/Lender: Stacy.
They are a locally-owned, community bank that has been serving Northwest Wisconsin for nearly seventy years. Focusing on providing customers with the best possible service to reach their financial goals.
Dairy State Bank thrives on the philosophy of old-fashion customer service while offering innovative, technology driven services for business and personal accounts.
Each Dairy State branch prides themselves on investing in the communities they serve and the Bloomer branch is no different as staff members have given back to the community in several ways. You will see them volunteering at the Bloomer Community Picnic, Bloomer Rod & Gun events as well as at the Bloomer High School Reality Day. On Fridays the Bloomer staff members donate money to wear jeans and use that money to sponsor a family through the Gifts for Kids program at Christmas time.
The Bloomer office is among eleven other Dairy State Bank locations. Having a network of locations gives them the financial stablity and flexibilty to meet the ever changing needs of their customers.
The Bloomer lobby is open Monday through Friday 8:30am-4:30pm. Drive-Thru service is available Monday through Friday 8:00am-5:30pm and Saturdays 8:00am to noon.
Dairy State Bank's motto is "Banking on Relationships." The staff at the Bloomer Dairy State Bank has enjoyed getting to know the residents and businesses of Bloomer and look forward to building more relationships in the Bloomer Community while assisting with financial needs.