Approximately 70 plus concerned parents attended the Regular Meeting of the Bloomer School Board of Bloomer School District on Monday, Nov. 15 as the board considered revisions to the Safe Return to In-Person Learning Plan. Six of those in attendance addressed the board during public comments.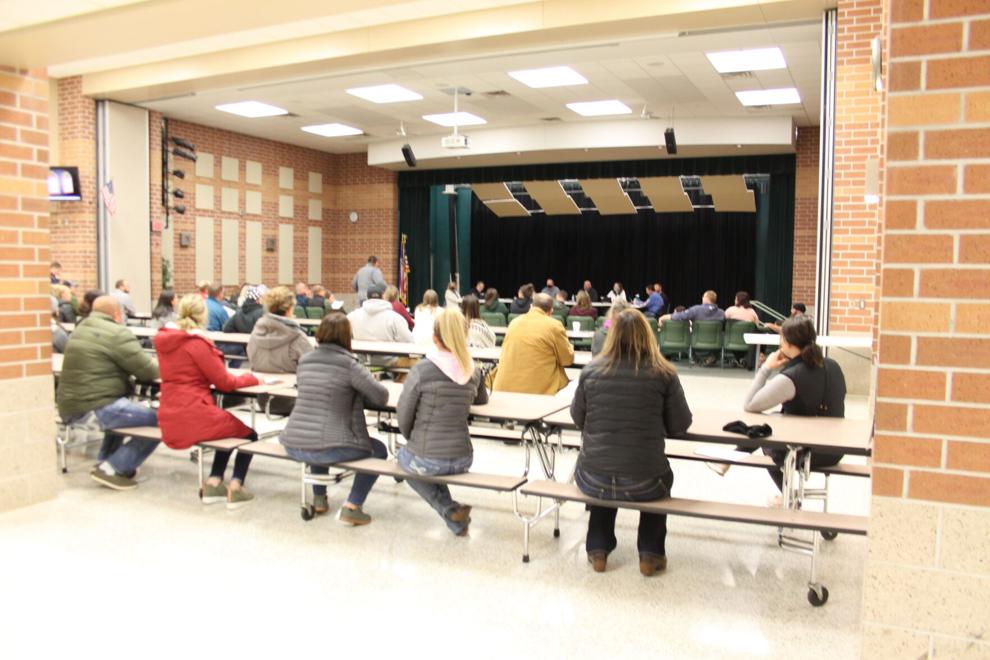 The revision under consideration was a move to a voluntary quarantine option for students who are considered close contacts due to a COVID-19 confirmed positive at school.
Jeff Sieg addressed the board first and spoke in favor of the change. He said that wide sweeping quarantines, multiple quarantines and mask mandates were not in the best interest of the kids. He said in the 8-10 days at home a student begins to fall behind and then to have that happen multiple times he said, "I don't think it's in the best interest of the kids." 
Seig called for getting something back to normal and to let the kids be educated.
Speaking next, Kristen Kelm spoke in favor of keeping the current plan in place. She cited statutes and administrative code in making her point. Background noise and bad acoustics made it difficult to hear what she was saying.
Sarah Chojnacki, whose kids go to St. Paul's Catholic School, mentioned that St. Paul's has had zero COVID cases and no quarantines and suggested that the school board look at the Catholic school's policies.
Steve Hess spoke to the risks to children from COVID pointing out that children are more likely to commit suicide than to die from COVID. Hess questioned if the current COVID policies were increasing the risks of suicide among students. He also mentioned that children are 3.7 times more likely to die in a car accident than from COVID. Hess concluded by saying that the current policy of quarantining healthy individuals is hurting children not helping them.
Sarah Prince said she has first hand experience with her kids getting lower grades, missing assignments and getting frustrated with homework because they are not in school and able to ask for help. She said there is no reason for healthy kids to be missing this much school when other school districts in our county have voluntary quarantines.
The last speaker, who's name we didn't catch, asked about the school's policy on vaccinating children without parental consent. She mentioned that some places schools are saying that by sending children to their school parents are giving implied consent for the school to vaccinate their child without their knowledge.
Bloomer School District superintendent Brian Misfeldt spoke to the commenter's concerns. 
"Typically we don't respond to comments," said Misfeldt, "but I will respond to that one. The district absolutely will not, can not vaccinate a child without parents' consent."
Misfeldt also said that the district will not be having any shot clinics during the day, possibly after hours, but not during the school day.
During the business portion of the meeting the board adopted the voluntary quarantine policy as presented in appendix A of the meeting packet. 
Prior to voting to adopt the voluntary quarantine the board reviewed information from Misfeldt showing that district wide there had been 79 positive COVID cases through Nov. 5. There were 405 total school close contacts to those cases and of those 405 close contacts 11 of them tested positive during the quarantine period. He also presented information showing that district wide there has been a total of 1,897 missed days due to quarantine.