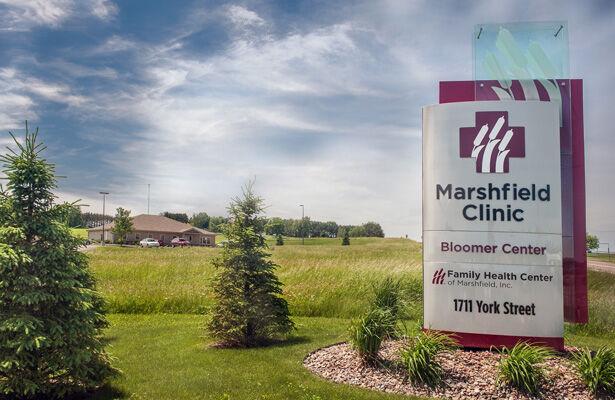 Having access to quality care close to home is important to patients. At Marshfield Clinic Bloomer Center, it brings them a sense of pride to provide accessible health care to patients, right in their back yard. 
At the Bloomer Center, they provide both convenience and expertise for your routine and preventive care, saving you time and travel. You'll meet with providers and staff who truly understand how your personal, family and work life impact your ability to maintain wellness and obtain needed health care. Providing care to this community allows the providers to get to know their patients and develop a closer relationship. 
They offer many services, including: primary care, lab, immunizations, infusions and more. 
Providers, Dr. Sandra Frohling and Andrea D'Angelo, nurse practitioner, proudly offer medical care to our community. Dr. Frohling, internal medicine provider, provides primary care and acute care needs to patients age 18 and older. Andrea provides primary care to patients of all ages.
"My emphasis is on promoting well-being," Dr. Frohling said. "My goal as an outpatient internist is to keep patients as well as I can with the best quality of life, for as long as possible."
While primary care and other essential patient services are accessible right in Bloomer, the integrated health care system of over 170 specialties and more than 1,400 providers are available across the Marshfield Clinic Health System. The care you receive at Marshfield Clinic Bloomer Center is seamlessly connected with their other centers and teams. Their providers can connect you with ease to specialty care, and will stay in touch with you every step of the way throughout your health care journey. 
Seeking health care and a clinic that meets your needs can be stressful, the Bloomer team strives to make the center a welcoming and supportive place.
"I have patients that travel to see me because they feel much more comfortable in the size of this clinic," Andrea said. "It's really personal and efficient and we're in a great location."
For Dr. Frohling, the Bloomer Center is like a family. "I love knowing my patients and I love the staff I work with – we're a tight team," she said. Their mission is to enrich lives, which they have been doing in the Bloomer community since 2009. 
Marshfield Clinic Bloomer Center is located conveniently off Highway 53, at 1711 York Street. The center is open Monday through Friday from 8:00 a.m. to 5:00 p.m. They are proud to be here when you need them and every time you walk through their doors.