On December 20, a calm, crisp Sunday evening the Bloomer clergy association hosted a live nativity pageant enjoyed by many community families.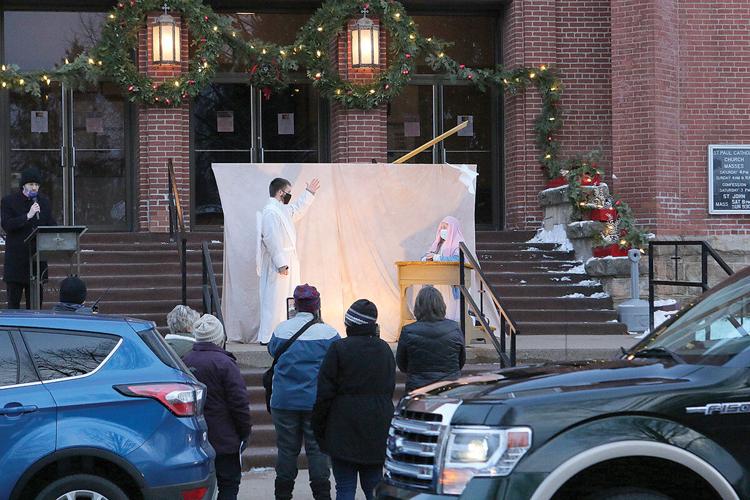 The Christmas journey from Nazareth to Bethlehem began at St. Paul's Catholic Church. The Angel Gabriel appeared to the Virgin Mary to announce that she would be the mother of Jesus.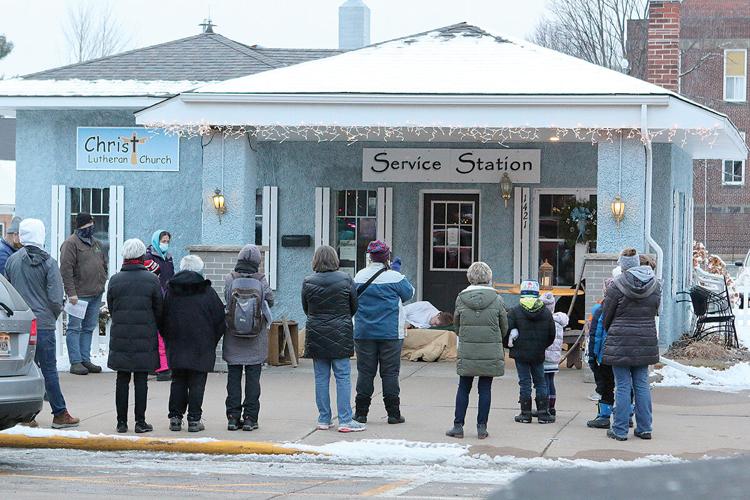 The journey continue to Christ Lutheran Church office where an angel appeared to Joseph in a dream removing all fear of being the father of Jesus.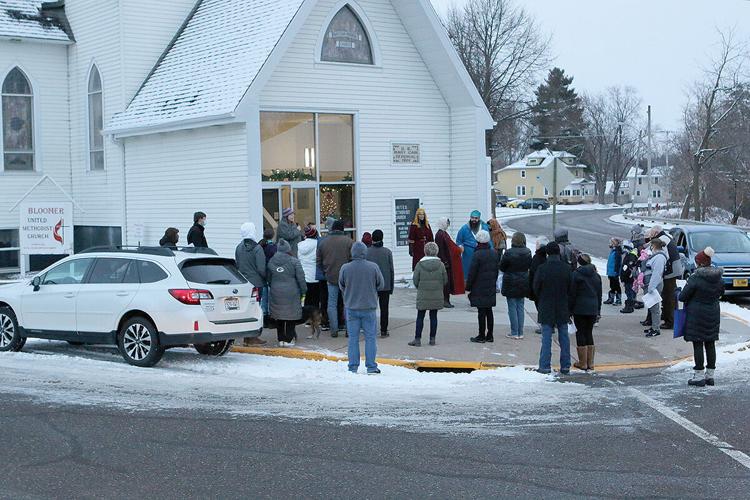 The United Methodist Church was the scene of Joseph and Mary traveling from Nazareth to Judea to be enrolled. Mary was with child.
Each group then proceeded to the First Congregational Church where Mary and Joseph arrived in Bethlethem. With no room but a stable, Jesus was born and laid in a manger.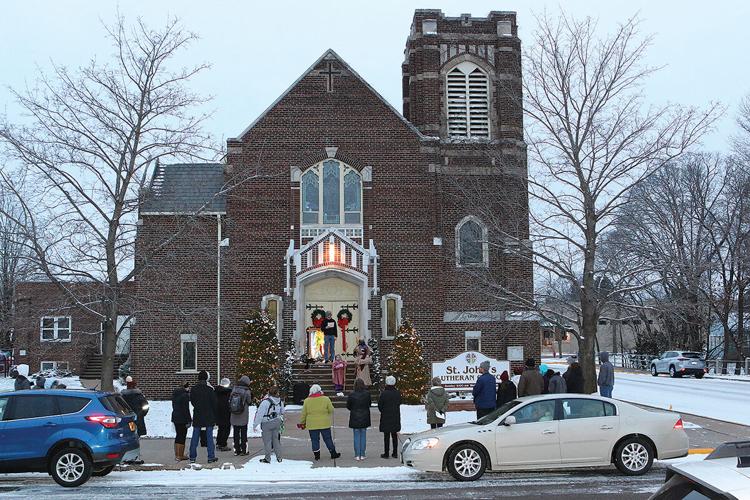 The final outdoor scene took place at St. John's Lutheran Church where the angel of God appears to the shephards bringing them the good news, a savior has been born. The shephards proceeded to Bethlehem to give praise.
As each group strolled the nativity journey, Christmas carols were sung reflecting on the beauty of the Christmas story.
Donations were accepted for the Bloomer/New Auburn food pantry.