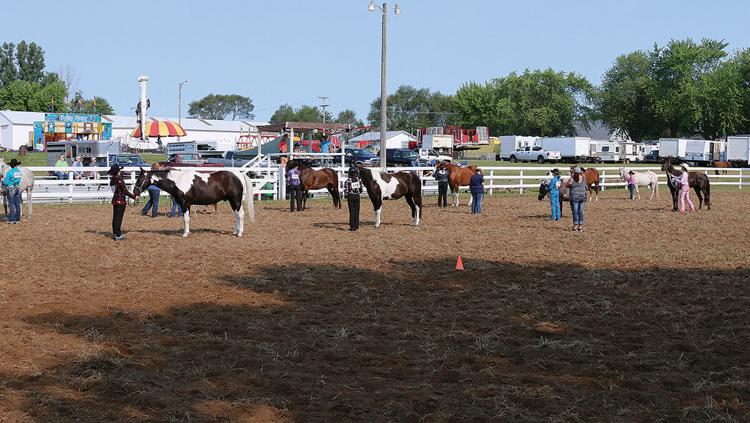 An email sent out Monday, July 20 from the Bloomer Chamber of Commerce is asking Bloomer community members for help on behalf of the 4-H and FFA Horse Shows, Bloomer Saddle Club and Bloomer Community Club.
"We need your help. We are looking to repair and restore the Bloomer Fairgrounds horse arena," said the email.
The arena has been part of the Bloomer community and fair for many years and is used to host the 4-H and FFA horse show followed by an open class show for children and adults to compete in. It draws horse enthusiasts from not only our community but a large surrounding area as both exhibitors and spectators.
The email went on to say, "We would like to be able to continue to utilize the arena and grow the 4-H horse program as well as establishing a saddle club in our community.
"A saddle club would allow us to host several shows throughout the year which would also be fundraisers but in order to do this we would need to upgrade the facility as it has become unsafe for both riders and horses."
The goal is to raise the funds needed for a new base of sand which includes removing all old materials. "This will make the arena safe for the riders and horses," said the email.
Those spearheading the project hope to have this first phase completed by Aug. 1, so that they can host an open show and to be able to utilize the arena for the rest of the horsing season.
The current club has been doing fundraising for improvements and Monday, July 20, it presented the Community Club with a very nice check (see photo on page A5) along with receiving additional funds from the Bloomer Community Club that will start the improvements.
If you are able to help with this project, donations can be made to the Bloomer Community Club/Horse Arena Project and mailed to: Bloomer Community Club/Horse Arena, PO Box 273, Bloomer WI 54724.
All donors will be listed on a new donor board which will be placed on the grounds, named in programs at events we host and announced at the events. Your support large or small will be appreciated.