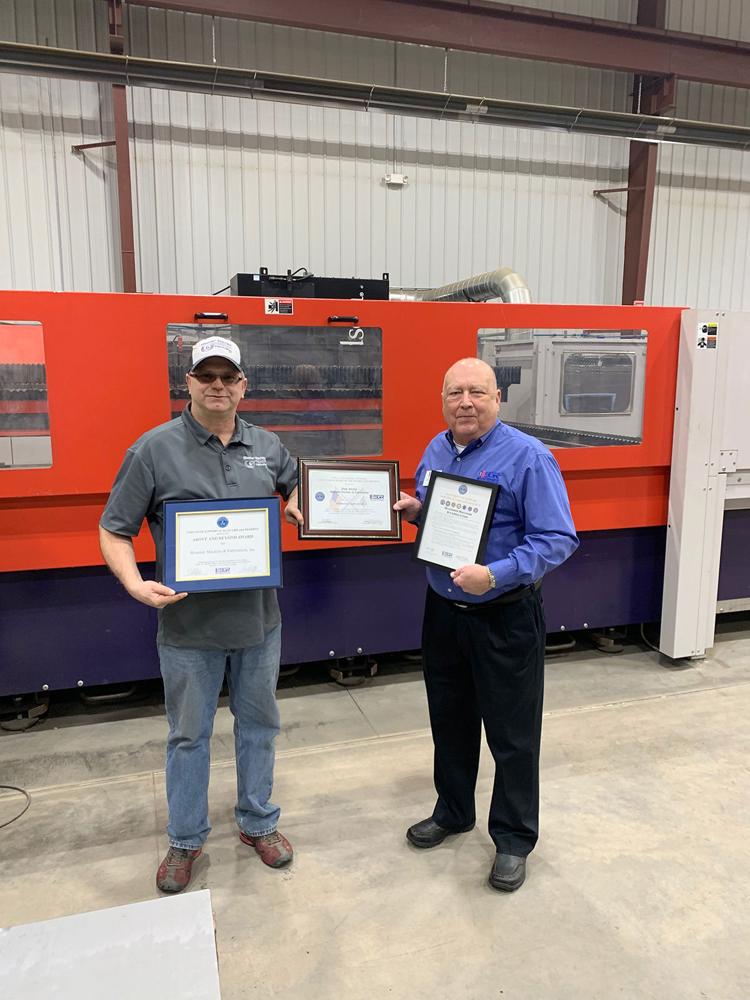 Bloomer Machine and Fabricating was nominated by its valued employee Josh Barney. This was his request that he put in to get them recognized, "Good Afternoon, I would like to nominate my employer for the Above and Beyond award because the company has done everything within its power to ensure I can be successful in both professional careers as a pilot and engineer.
"Because of my M-Day pilot status I need to be in Madison every week, and the drive from Chippewa Falls causes me to have to miss work frequently. When I started at Bloomer Machine there was a weekend shift, this allowed me to get my required 40 hours while I was attending UW-Stout full time to complete my engineering degree. Since then the company has restructured and subsequently did away with the shift, Bloomer Machine's leadership knew this would cause a hardship for me so they gave me a key to the office as well as purchased online licensing for SolidWorks, the drafting software that we use to design, so I can complete my work remotely while at drill or between flights," wrote Barney.
"This online 'seat' is very expensive and was purchased specifically so I could maintain my currency in the aircraft as well as balance my workload in my engineering job. The company is also very flexible with my schedule, understanding that I may need to give short notice time off for additional training like simulator trips and annual training. This company, better than any I have had before have gone above and beyond to ensure that I am successful in both my career and civilian life," said Barney.
In addition to this positive news, Bloomer Machine and Fabricating has also been honored as the Showcase Business of the year from Bloomer Chamber of Commerce/Bloomer IDC for their facility to tour this year as part of their annual gathering. Up to 50 guests will be visiting Bloomer Machine and Fabricating on Feb. 26.