Local, state and federal investigators are aggressively following up on the hundreds of leads being submitted by the public, said Barron County Sheriff Chris Fitzgerald on Friday, Oct. 19, the fifth day and counting that 13-year-old Jayme Closs went missing from her rural Barron home where her parents were found shot dead.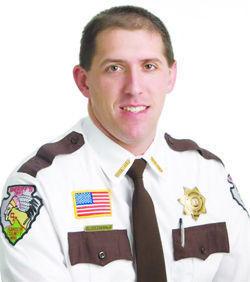 "We have received more than 1,000 tips and want information to continue to come in using the tip line (855-744-3879). We have also added an email address, jaymetips@co.barron.wi.us which will accept any photos or videos related to possible sightings," Fitzgerald said.
The girl's parents, James Closs, 56, and Denise Closs, 46, were found dead in their rural Barron home on Hwy. 8 west of Barron early Monday morning, Oct. 15. Deputies responded after an open-line 911 call was made, in which no one spoke with dispatchers. The two adults were found dead, but a weapon was not located.
Jayme was apparently at home at the time of the shooting, Fitzgerald said, but was gone when officers arrived at the scene.
Fitzgerald said Jayme is considered missing and endangered, meaning her life and well-being are at risk. She is described as 5-feet-tall, 100-pound, white juvenile female with blond or strawberry hair.
Suspicious activity, 
changes, info sought
Throughout the investigation and search, Fitzgerald has asked that anyone report suspicious activity, including odd changes in the behavior of people you know.
"People may act differently shortly after committing a violent act. You may have observed such behaviors and not realized it at the time," Fitzgerald said. We are asking you to think back to earlier this week and let us know if you've noticed any of the following."
Changes in Routine:
• They will miss work. The absence will be sudden and unplanned. They may either be a "no show" or they may offer a reasonable excuse such as illness, death in the family, car trouble, etc.
• They may miss scheduled appointments. These appointments or commitments may include medical appointments, a regular responsibility to a friend or family member, like caring for an elderly relative.
• They may suddenly leave town, either with no explanation or with some reasonable explanation.
Changes in Normal Behavior:
• There may be changes in their usual consumption of alcohol and/or drugs. This could be an increase or a decrease in drinking or drug use.
• They may make a change in how they look or make it difficult to identify them, such as changing the look of their vehicle or selling or getting rid of their vehicle.
• They may pay too much or too little attention to the progress of this investigation that seems out of the ordinary. They may try to find new information about the investigation or, they may quickly turn off the news and social media or try to redirect conversations about the victims or their families.
• They may be anxious, nervous, or irritable. They may withdraw from normal activities.
Fitzgerald also asked those who knew the Closs family, or interacted with them in the last few days, to reach out.
"If you spent time with members of the Closs family recently, or if you have ever had a misunderstanding with members of the Closs family, or know someone who has, please call the tipline," he urged.