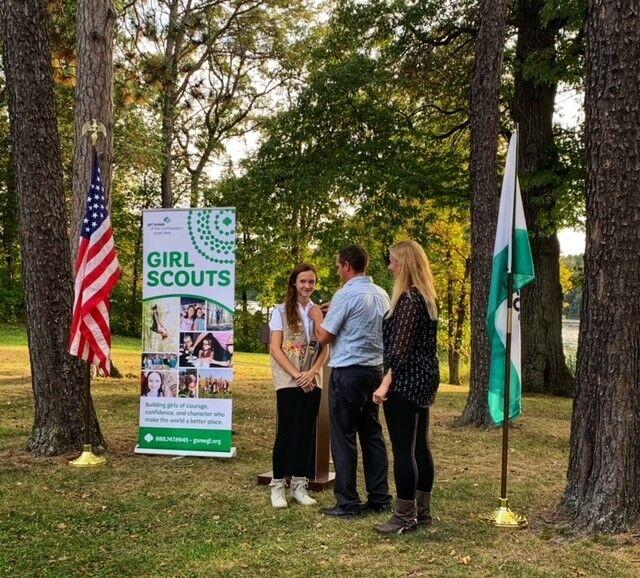 Training in health and safety is part of the Girl Scout Program.  A Girl Scout is expected to be resourceful, skilled and competent to have presence of mind and to be of service to others. 
These values and skills have been instilled in Alena Otto during her eight years as a Girl Scout. In January 2021, she showed extraordinary heroism by saving a friend's life.
Alena and her friends were playing tag. A few yards away, Alena heard a splash and a cry for help. She turned and saw a boy had fallen through the ice and couldn't get out. Alena quickly went into action, army crawling to the boy and carefully pulling him from the freezing water. 
She yelled for her father for help and began to help the boy remove his wet boots and snow pants once on shore.  
Alena's quick thinking and actions while risking her own safety very likely saved her friend's life that cold January day.
Alena showcased the highest principals of the Girl Scout Promise and Law which is why she was the recipient of the Bronze Cross award. 
Alena was presented the award on  Wednesday, Sept. 29 at the North Park in Bloomer.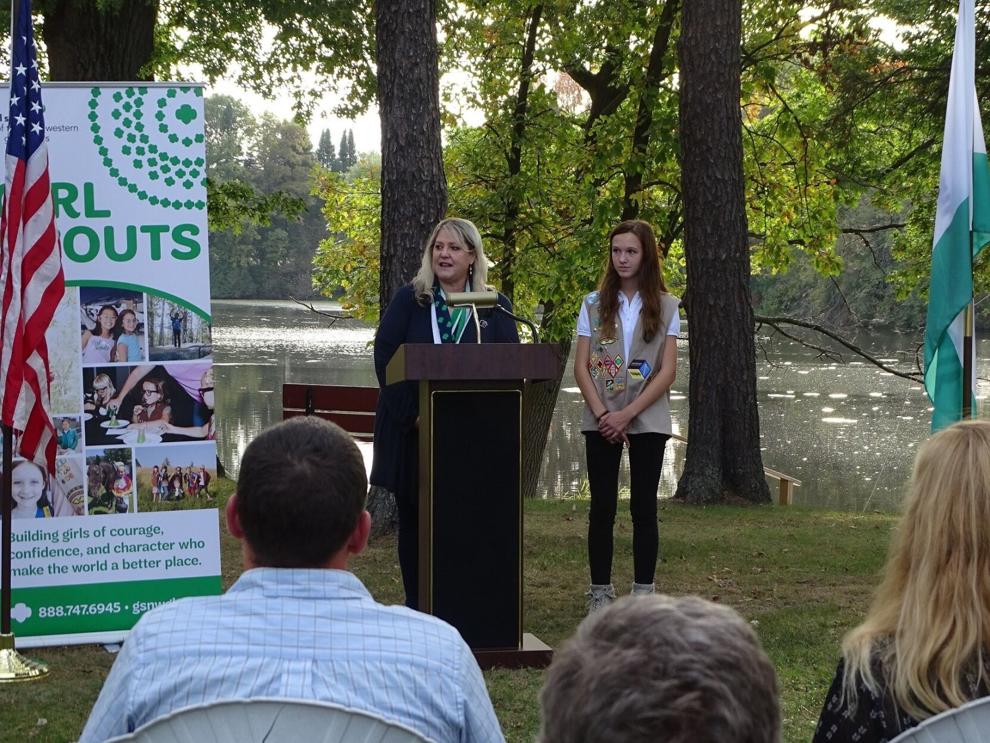 "This award is given to a girl who has shown extraordinary heroism saving a life, or attempting to save a life, with risk to her own life. All of us at Girl Scouts of the Northwestern Great Lakes are so proud of Alena and her incredible efforts that day, and we're honored to present her with the Bronze Cross Award," said Patti-Shafto-Carlson, CEO for Girl Scouts of the Northwestern Great Lakes.
Alena is a freshman at Bloomer High School and is a member of Girl Scout Troop 3364. 
Part of this article was cut off in the print edition.