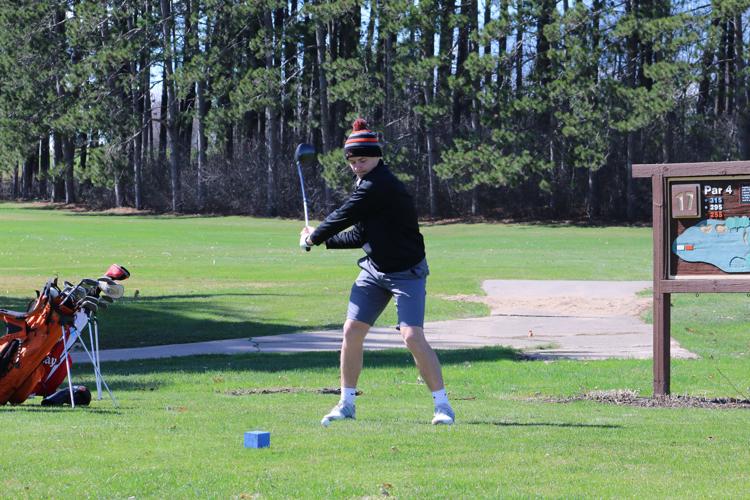 The Bloomer Blackhawks golf team opened the season with a second place finish at a triangular meet in Bloomer on Tuesday, April 23 against Barron and Chetek-Weyerhauser. Then on Friday, April 26 they hosted the Bloomer Invitational. Conditions were tough again this year, with it being chilly and windy, but judging by the scores better than last year.
Bloomer hosted Barron and Chetek-Weyerhauser on Tuesday. Barron bested Bloomer by three shots, with C-W finishing third. Barron shot an even 200, Bloomer 203 and C-W 221. Bloomer senior Johnny Bleskacek was the medalist, shooting 37.
On Friday, Bloomer hosted the Bloomer Invitational with 20 teams, including two from Bloomer, competing. Northwestern won the tournament with a 312, St. Croix Central finished second with a 339 and Osceola was third with a 348. The Hawks who have finished in at least second place since 2013, and won the invitational in 2015 and 2016, finished ninth and tenth this year.
Trevor Priem of Northwestern shot a 74 for medalist honors. Northwestern placed four player in the top ten spots—first and third through fifth. The top Bloomer golfer was Johnny Bleskacek with an 82 for eighth place.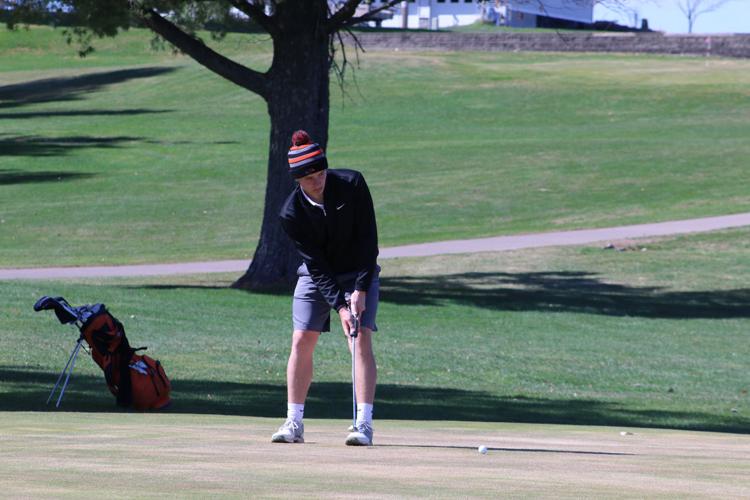 Senior Brad Sarauer shot an 84 (one stroke out of the top 10 again this year, but five strokes better than he shot last year), sophomore Logan Nelson shot a 112, junior Alex Durch shot a 114, and senior Cole Boettcher a 115 to round out the Bloomer Black team.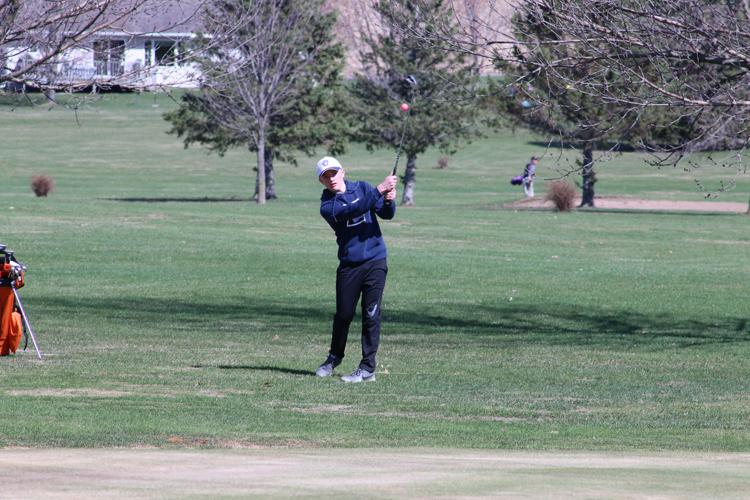 On the Bloomer Orange team, Parker Readinger shot a 121, Zaine Baier a 126, Kaleb Clements a 149 and Kong Sakul a 153.
Coach Mark Dachel returns for his third season. The team includes seniors Johnny Bleskacek, Cole Boettcher, Brad Sarauer; juniors Alex Durch, Frederick Ullom, Zane Baier, Josh Zettlemeier, Parker Redinger, Dylan Dewitz and Kong Sakul; sophomores Logan Nelson and Bryce Zwiefelhofer; and freshman Kaleb Clements.
Bloomer was scheduled to play Hayward and Spooner Monday, April 29 at home. The team travels to Hayward Friday and Saturday, May 3 and 4 and Northwestern Monday, May 6.
Bloomer v.s. Barron, Chetek-Weyerhauser
Tuesday, April 23
Team Scores
1. Barron 200; 2. Bloomer 203; and 3. Chetek-Weyerhauser 221.
Top Bloomer Individual Scores
Johnny Bleskacek 37; Fritzy Ullom 51; Alex Durch 55; Logan Nelson 60; and Bryce Zwiefelhofer 64.
Bloomer Invitational
Friday, April 26, 2019
Team Scores
1. Northwestern 312; 2. St. Croix Central 339; 3. Osceola 348; 4. Spooner 352; 5. Baldwin-Woodville 355; 6. Neillsville/Loyal 357; 7. Hayward 372; 8. Ellsworth 381; 9. Bloomer Black 392; 10. Bloomer Orange 396; 11. Cumberland 410; 12. Barron 412; 13. Prescott 426; 14. Clear Lake 438; 15. Ladysmith 456; 16. Flambeau 458; Chetek-Weyerhaeuser 474; Stanley-Boyd 504. Disqualified-Cameron and Colfax.
Top 10 Individuals
1. Trevor Priem 74 Northwestern; 2. Jacob Hall 76 Osceola; 3. Brett Botten 79 Northwestern; 4. Spencer Anttila 79 Northwestern; 5. Kordell Swanson 80 Northwestern; 6. Jerad Burch 81 Spooner; 7. Jacob Sanders 82 St. Croix Central; 8. Johnny Bleskacek 82 Bloomer Black; 9. Brice Klabande 83 Cameron; 10. Drew Willeman 83 Osceola.