UPDATE: According to a press release issued Tuesday morning, July 7, by the Chippewa County Sheriff's department, "The home owner, 66 year old Dale Lambert, and friend, 68 year old Belinda Wedemeyer, both died as a result of the explosion."
Chippewa County Sheriff Jim Kowalczyk told news crews Monday morning, July 6, that one person was killed and one person suffered critical injuries in a house explosion that morning. The house was located on 10th Avenue near CTH F in Chippewa County. Authorities believe there were only two people in the home at the time of the explosion.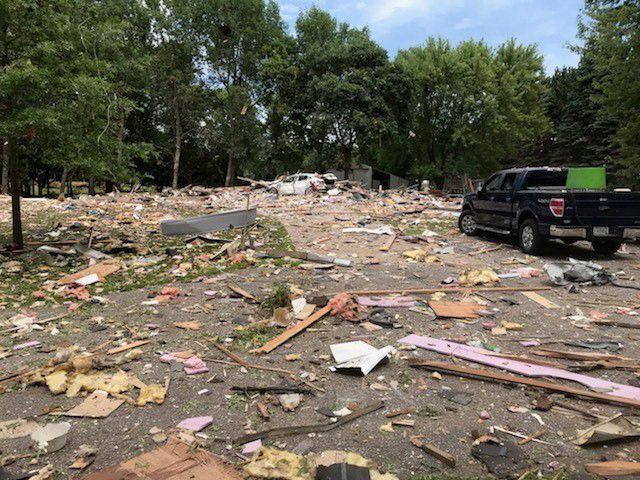 Kowalczyk said the house and foundation were destroyed in the explosion. He said there is an intact propane tank on the property and that the house was heated with propane. He speculated that the cause of the explosion could have been propane but said that the investigation into the cause was ongoing and could be a lengthy investigation. The Wisconsin Department of Criminal Investigation and the Chippewa County Sheriff's office are investigating the explosion.
According to Kowalczyk, a house to the east of the explosion site sustained minor damage.
According to news reports, the call came in around 11:02 a.m. to the Eau Claire Police Department. Upon arrival the Eau Claire police determined that the house was in Chippewa County and called the Chippewa County Sheriff's department.
As of press time, names had not been released and no further details were available.