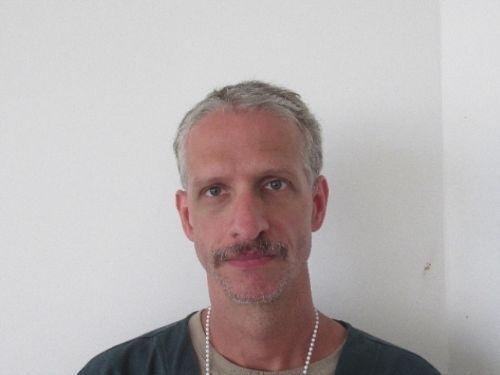 According to a press release sent out Tuesday, Aug. 4 from Chippewa County Sheriff James Kowalczyk, convicted sex offender Donald N. Rusaw, 43, will be released on Tuesday, Aug. 11. Initially it was announced that Rusaw would be homeless upon release but Kowalczyk later updated the release to say that Rusaw will be residing at 1616 Woodard Rd., in Bloomer, which is the address for Bloomer Inn and Suites.
Rusaw is described as a white male, 6'1" tall, weighing 160 lbs., with brown hair and hazel eyes. He has a birth mark on his right shoulder.
The release said, "The Chippewa County Sex Offender Notification Committee determined that a Level III notification would be undertaken in regard to the community placement of convicted sex offender Donald N. Rusaw who will be released from the Wisconsin Department of Corrections on Aug. 11, 2020. Rusaw will return to Chippewa County where he is required to live. At this time the Department of Corrections does not have a permanent address for Rusaw and will consider him homeless once released [this was later updated to the Bloomer address mentioned above].
"Rusaw has been convicted of sex offenses involving adolescent children. Rusaw has served the majority of time imposed on him by the courts and will be supervised by the Department of Corrections until Aug. 15, 2058."
The release states that Rusaw's conditions of supervision will prohibit him from any unsupervised contact with minors. He also is not to have contact with his victims and he is not to consume drugs.
Rusaw is restricted from being on the property of any schools, parks or day care centers. He must also, comply with standard sex offender rules and requirements such as GPS monitoring, the face-to-face contact with law enforcement requirement, and he is a lifetime registrant of the Wisconsin sex offender registration program.
In the event that Rusaw is in violation concerning the above restrictions, please call law enforcement immediately, the Chippewa County Sheriffs Department at 715-726-7700, the State of Wisconsin Department of Corrections at 715-738-3208 or simply dial 911.
Further information may be obtained by visiting the Wisconsin Department of Corrections Sex Registry website at https://appsdoc.wi.gov/public.