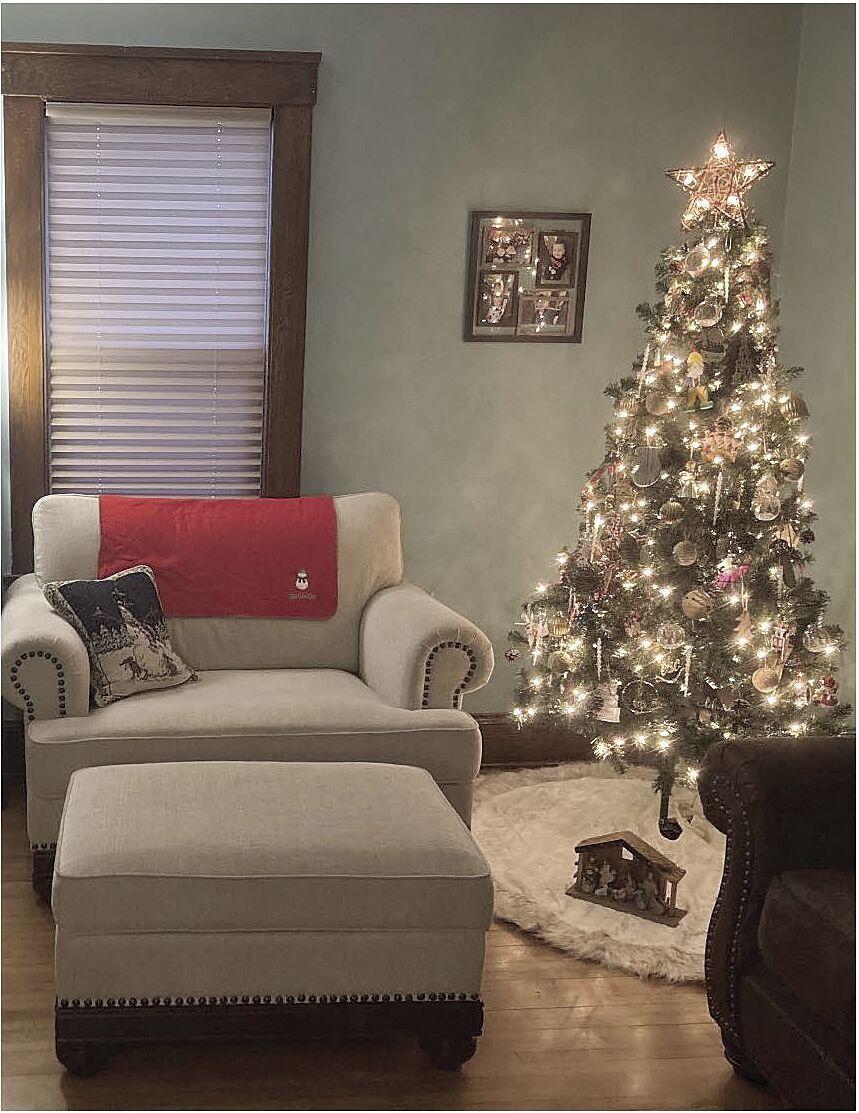 $75 winner Tressa Sacrey
Our family tradition is to place the nativity scene under our Christmas tree as a reminder that the greatest gift we have ever received is the birth of our Savior, Jesus. My mother started this tradition when she married my father forty-two years ago. Twenty-five years later, I celebrated my first Christmas married to my husband. My mother gave me a nativity set for my Christmas gift so we could carry on the tradition in our new home.
We have been married for seventeen years and now we decorate our home with our three beautiful children. The day that we decorate our tree, we pull the nativity set out of the box, place it under the tree, and I am reminded once again that Christmas is about more than just stuff. Christmas is about hope, joy, peace, and love. To this day, my parents still carry on the tradition. I am thankful for their example of love and faith.
Merry Christmas!   Tressa Sacrey, Bloomer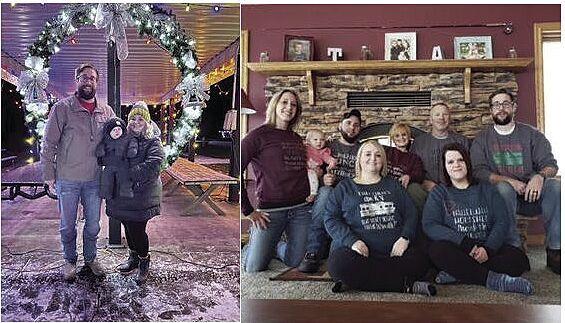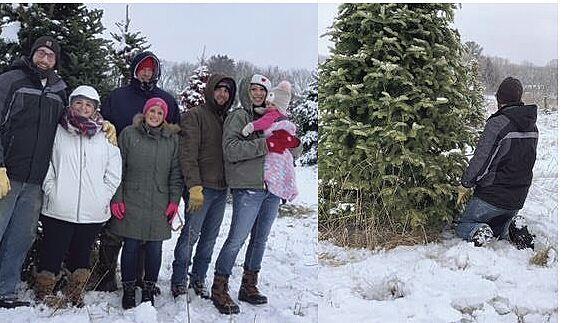 $50 Winner- Alyssa Deprey
Our family tradition is the Saturday after thanksgiving my parents, my brothers family, and my family all get together to go find our Christmas trees. We take turns on where we go since my brother lives two hours south and my parents live in Cadott so we rotate every year. After we pick the perfect trees and warm up with hot cocoa we go back to the hostess house and watch the movie Christmas vacation.
My sister and her family will get to start joining in on our tradition now that she moved back to the area. We have all had babies and our hope is they will continue this tradition after they get older and start to have their own families. When we are the ones hosting we also love to walk Irvine Park and look at all the beautiful lights. The tradition started when we all bought our own houses. We grew up with real Christmas trees and loved getting them as kids so we decided that this was how we were going to kick off our Christmas holiday. It is truly our favorite time of the year.
Alyssa Deprey, Bloomer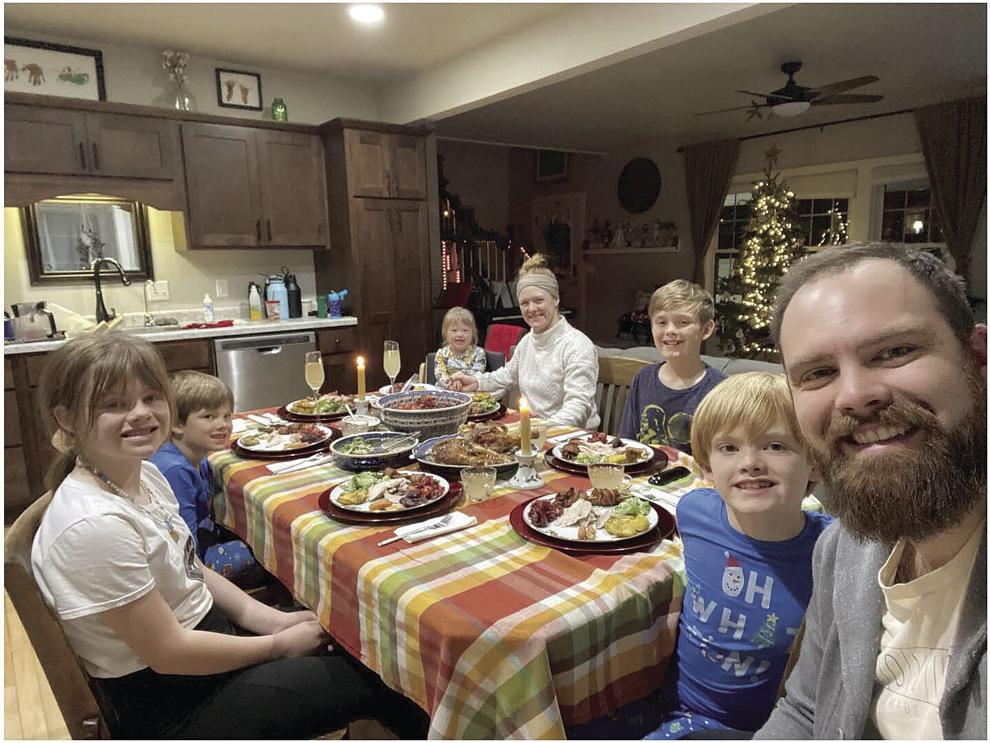 $25 Winner- Erin Martin
We LOVE traditions! When you get married and have your own family it's fun to explore each other's traditions and make your own. Every year we have our own Thanksgiving Dinner outside of family and friend gatherings. Growing up Kyle's family was further away and they weren't always able to get together. They came to enjoy intimate dinner celebrations as a family. I'm used to giant, huge family gatherings, the more the merrier right?! That's why I love marriage, we get to collaborate and try new things. Every year, these times we set aside for our own intimate dinner becomes more and more special as our family and our extended family grows. I'm thankful we're able to take the time to gather and make special memories together. Where excited to hear your favorite family traditions too!
Love and Blessings,
Erin and Kyle Martin and kiddos Dexter, Eleanor, Desmond, Thaddeus, Genevieve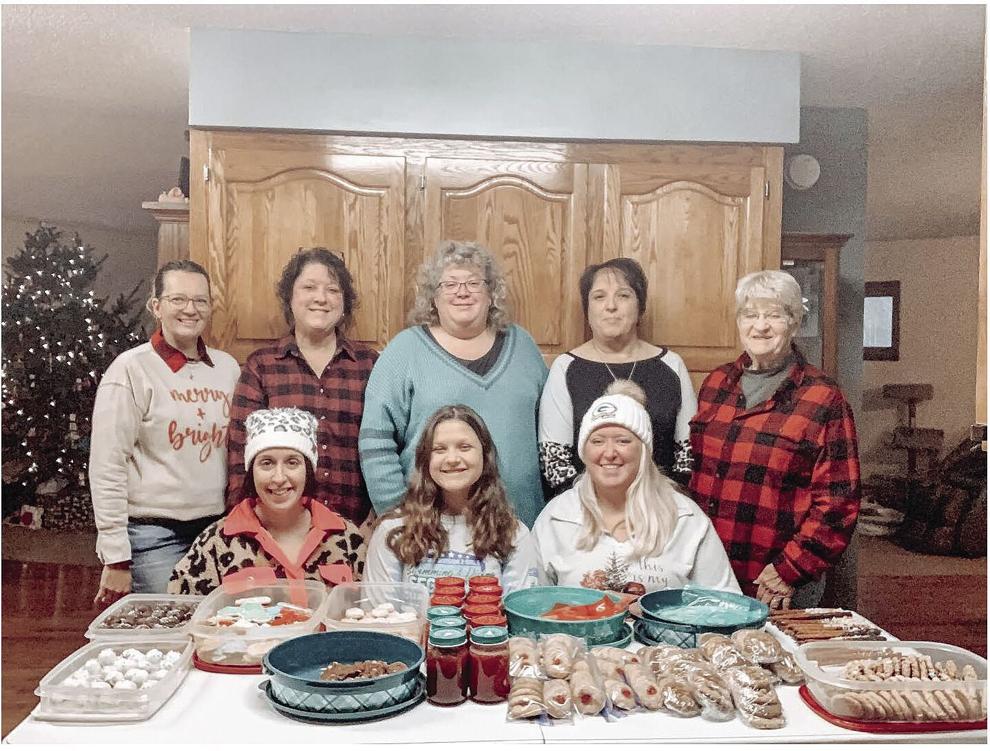 Honorable Mention- Michelle Kressin
Home for the holidays! Every second weekend in December our four generational family comes together to spend family quality time with a hint of Christmas cheer which includes cookies, jams, drinks and lots of laughter. This annual get together has now spread to close friends as well!
It all started with adding another get together throughout the holidays as all know this can be the busiest time of the year. It gave other family members another weekend to get together for more memories and with more memories made each year, we are always looking forward to the following year.
Michelle Kressin, Bloomer