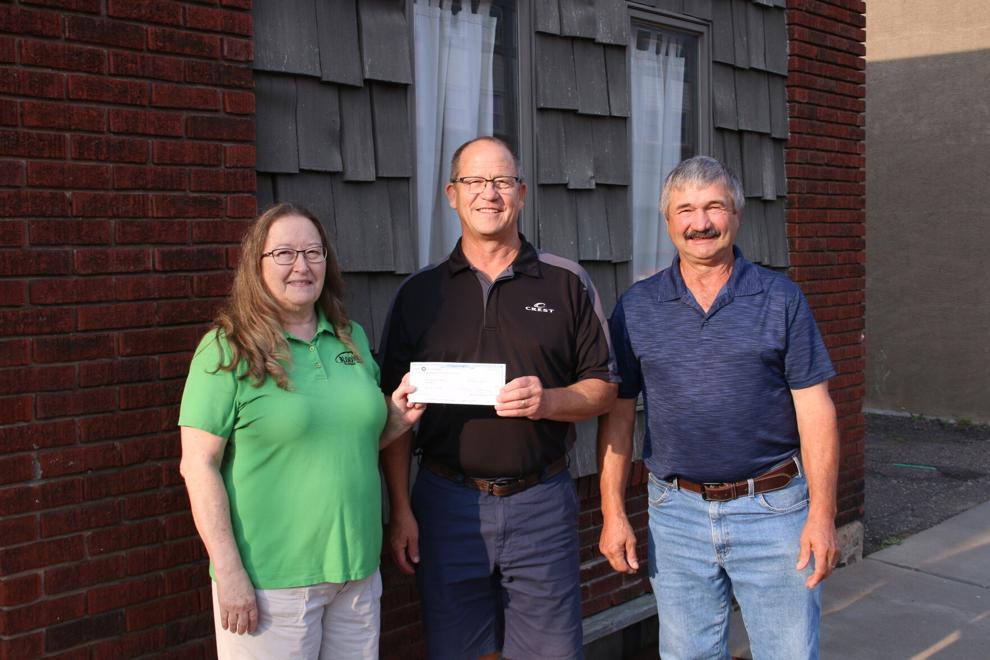 The Bloomer High School class of 1971 recently celebrated their 50th class reunion. Part of their celebration was remembering the classmates that are no longer with them which includes Cindy Asplund.
Class members decided to donate the remaining $500.00 balance in the class account to the Cindy Asplund Memorial Scholarship Fund.
Matt Asplund accepted the check on behalf of the Asplund family.  He said that the scholarship started out by awarding one or two high school graduates $500 for college. Over the past several years due to generous donations like this an average of $30,000 is awarded annually to several graduates.
The scholarship is available to any Chippewa Valley high school graduate who will be attending college in a medical field.  This also includes students going into Grad school.