The regular meeting of the City of Bloomer Common Council was held on Wednesday, June 10, 2020.
During reports the council heard on the new squad car from Police Chief Jared Zwiefelhofer, who said that the squad was sent to be assembled which should only take about a week; however they are still waiting on the radio to arrive. Zwiefelhofer said the process of equipping the squad was slowed due to COVID-19.
During Alderman comments Alderman Jon Reischel said he has had some complaints so just wants to remind everyone to mow their lawns and to pickup after their dogs poop when they walk them around town.
Before moving onto business items Mayor Jim Koehler presented former Mayor Jeffrey Steinmetz with a plaque in recognition of his years of service to the Bloomer community.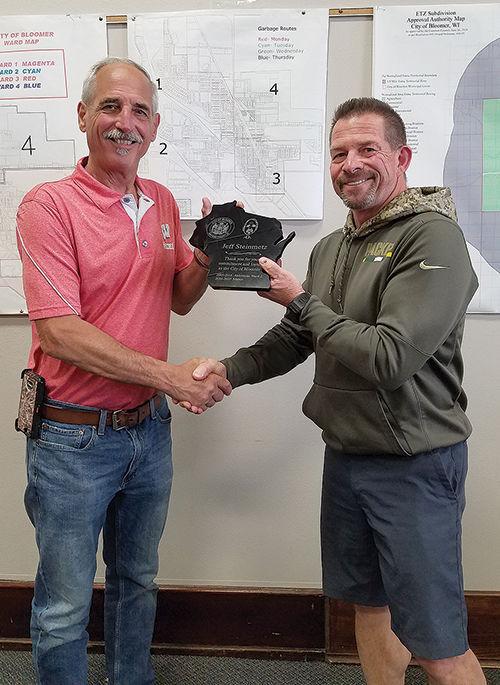 During business items the council approved three new ordinances the first of which prohibits the sale, purchase, and possession of Vaping products by minors; the second prohibited sexting by minors; the third ordinance that was approved was a parking penalty enhancer. This ordinance will give residents 10 days to pay their parking ticket or the fines will double.
The rest of the business items included the approval to get engineering underway for the lead service line replacement project and the approval of multiple different licenses.