Two Democrats will face off in the Tuesday primary election, Feb. 18, with the winner advancing to a special election to fill a currently vacant seat in Congress. They are Lawrence Dale, of Eagle River, and Tricia Zunker, of Wausau.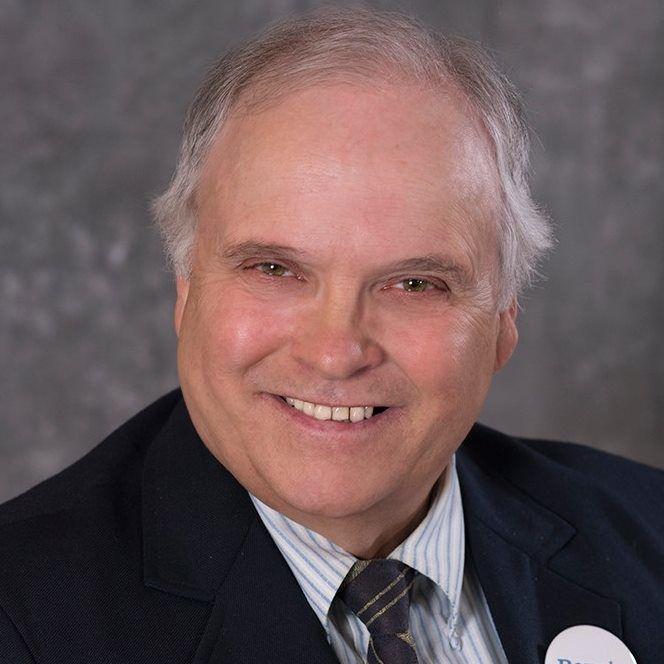 Dale, an insurance professional and Vietnam War veteran, previously ran for the seat as a Green Party candidate in 2014 and for Wisconsin State Assembly District 34 as a Democrat in 2016. Zunker is an associate justice of the Ho-Chunk Nation Supreme Court and president of the Wausau School Board.
On his website Dale supports transitioning from timber to hemp pulp, growing new family farm businesses, Medicare for All, universal pre-kindergarten for 3 and 4-year-olds, stopping corporate interference in elections and legalizing marijuana.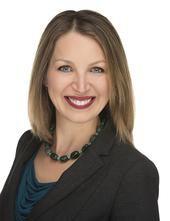 On her website Zunker supports expanding health care, halting the decline of small farms, improving education opportunities, standing up for working people and protecting equality. Her campaign platform also addresses the environment, campaign finance and criminal justice reform.
The 7th District seat was last held by Sean Duffy, who resigned from Congress last September to spend more time with family as his newly-born daughter faced heart-related medical complications.
The candidates participated in a Wisconsin Public Radio debate broadcast on Thursday, Jan. 30.
Dale is running for office, he said, because of the lack of diversity in the northwoods economy and the result of policies that undermine the ability to move forward and diversify. His campaign is focused on the economy and opportunities to attract new farmers.
"We need a Congressman who would be active in putting together the funding and coordinating with tribal and other communities in state and federal government, and of course the USDA, to get the financing we need to undertake creating slaughterhouse, meat processing and direct marketing cooperatives." Dale said. "I more have the pulse, I believe, of the district and what we need, and I certainly emphasize we need to diversify our economy up here. We need somebody in Congress that will provide that type of leadership."
Zunker highlighted her record of public service in explaining why she is running for office. She called herself the best qualified candidate, citing her Native American heritage and role as a single parent.
"We need a government that reflects society, and currently we don't have that," Zunker said. "Some of the reasons I am running are to improve access to affordable quality health care. We need to drastically lower the cost of prescription drugs. We need to tackle the farm crisis. We need to protect the environment. I am looking so forward to working across the aisle to achieve bipartisan solutions that can result in better life really here for people here in Wisconsin."
Rural VS. Urban
When candidates were asked how they would address concerns in a district that had its rural voters decidedly backing President Donald Trump in 2016 while its urban area voters supporting a Democrat.
Zunker said she has traveled the district and she is focused on non-controversial issues like health care, prescription drugs, environment and education. "I think there are so many people who vote the candidate, and we see that because Senator [Tammy] Baldwin prevails in this district as well," she said.
Dale wants to focus more on what the parties disagree on, citing the farming crisis and productivity of small farms. "I think this emphasis that they are not efficient is totally wrong," he said.
Health care
Dale supports Medicaid expansion. He added government could negotiate lower prices.
"I stand solidly behind the Medicare for All program. I think it makes the most sense," Dale said. "Medicare for All would make sure all Americans are insured and that would also make having health care a right, not a privilege."
Zunker backs expanding the Affordable Care Act so more people have affordable, accessible health care. She added no one should die because they don't have access to health care and no one should go bankrupt because they can't afford prescription drugs.
"Everybody should have health care. That is a given. I support a robust public option," Zunker said. "But we also need to make sure we have funding for mental health services and we need to make sure our rural hospitals and related services are funded properly as well."
Health care quality for veterans
Medicare for all would provide additional benefits like vision and dental, according to Dale.
"All that money people are currently paying out to big health care corporations would then be more money spent in our local economies," Dale said. "We need more dollars flowing through here."
Zunker called it the country's obligation to care for veterans.
"We need to eliminate burdens on our veterans, make services more convenient and we need to make sure they have the health care they need and the prescription drugs they need and they have the mental health care accessible. We need to take care of our veterans," Zunker said.
Immigration
Zunker backs immigrants who are already in the U.S., saying they are important to small farms and businesses that need labor. She called for a pathway to citizenship so there is a specific process to follow.
"Individuals who are here currently are dreamers. I support our dreamers," Zunker said.
Immigrants are sometimes lured to the U.S. with false promises of jobs and commodity crop growers that dump crops in Mexico and force out farmers there, according to Dale.
"What do they and their families do?" Dale said. "I think that is causing a lot of the influx. The totalitarian measures in Honduras are also a problem."
Housing crisis
Dale blamed the Trump administration for not providing enough federal housing assistance. He spoke in favor of a $15 per hour minimum wage.
"Until the economy improves and until there are more jobs that are paying a decent wage, so many people can't afford to pay their monthly bills," Dale said. "We need to criticize the Trump administration for withholding these funds because they are the culprit in this case. It is very heartless and they are not really doing anything as far as creating good-paying jobs. That is what a president is for, providing that type of leadership. By not doing so this is where, I believe, the problem is stemming from."
Some jobs don't provide a livable wage and leave some people homeless, according to Zunker. She called for electing leaders who are compassionate and working toward a livable wage and more funding for affordable housing.
"We need to prioritize where we are spending our money, and we need to make sure we are looking out for our hard-working families," Zunker said.
Climate Change
Zunker called the climate an emergency. She backs holding polluters accountable and enforce regulations.
"I believe we need to ensure we have clean air, clean water and our beautiful lands stay protected from corporate greed for years to come," she said.
There needs to be greater push toward renewable energy, according to Dale. He called these good-paying jobs.
"As a Congressman I would certainly want to make sure we have more EPA oversight. Also, with regard to the district, we need to move now toward more renewable sources like solar and wind," Dale said.
Farm Crisis
Dale praised small dairy farms, while claiming oversupply caused by Republican Party leadership collusion with "big agriculture" has driven down milk prices and hurt small farms.
"What that has done is cause the oversupply to knock the prices down so low farmers have had to go out of business," Dale said. "It is not because they are inefficient but there are incentives out there to increase."
Zunker called for access to competitive markets and elimination of predatory business practices that hurt small and mid-sized farms. She supports incentives for sustainable and renewable energy and greater broadband access.
"When we support our small businesses we support our farmers," Zunker said. "Related, we need to hold big agriculture accountable."
Second Amendment
Zunker supports hunters and an individuals right to protect their home, but spoke on active shooter drills held in schools. She added weapons designed for warfare should not be in the hands of civilians.
"We do have a gun violence problem in this country, and we need common sense gun reform. That is clear," Zunker said. "We need common sense legislation."
Dale called for universal background checks and a ban on the sale of assault weapons.
"They are simply too dangerous. There is no real monitoring how they are stored once they are taken home. It puts too many lives in danger," Dale said. "They are meant for war and for killing people. I think that should be part of the defense department's appropriation and not individual citizens."
Iran Attack
Dale does not believe the Trump administration's killing of Iranian Gen. Qassem Soleimani made Americans safer. He called the attack "a mistake."
"I do believe Mr. Soleimani should have been kept around for a while because I think he was one of the experts in the Middle East at killing ISIS people. That is a dangerous element," Dale said.
Zunker believes the attack put people's lives at risk, citing district residents now serving overseas in the military
"This action was reckless, and it should have gone through Congress for its approval," Zunker said.
Mining
Zunker believes the federal government should regulate mining to keep it safe and reduce chance for pollution.
"Personally, I would like to see our lands stay protected," Zunker said. "I don't support fracking. I support our environment and making sure we have clean air and water and we protect our land."
Dale questioned the federal government's involvement in what he described as competition between companies. He backs government involvement in frac operations that harm the environment.
"It's destroying our fresh water reserves out there, and it is releasing a lot of methane into the atmosphere. It is hurting our ability to fight climate change," Dale said.
Access to mental health
Medicare for All will improve access to mental health care, according to Dale. "We can't keep kicking the can down the road trying to patch up the dysfunctional health care system we have today," he added.
Zunker said funding is needed to treat mental health just like physical health is treated. "We need to make sure we prioritize the necessary funding for mental health care," she added.
Jobs
Zunker called for investing in regional transportation to help bring more union jobs to the district. She also backs hemp farming.
"We absolutely need to make sure we reduce the unemployment rate/We need to make sure we have a livable wage. People should not have to work two or three jobs just to make ends meet, and we need to provide opportunity," Zunker said.
Dale backs creation of several small slaughter meat processing and direct marketing cooperatives that would attract new farms and new farm businesses to the district.
National Debt
Dale called for reducing subsidies on oil and industrial dairy waste cleanup. He backs legalizing marijuana.
"That would create, perhaps, thousands of new jobs. They would be green jobs. They would add millions to our state's treasury," Dale said.
Zunker wants to close corporate tax loopholes.
"We could tax them drastically and they are still going to come out ahead with immense profit. We need to make sure the millionaires and billionaires pay their fair share in taxes," Zunker said.
Closing statements
In closing, Zunker cited her Native American heritage and family history in dairy farming. She came from a union household and went to college, eventually earning a law degree. She said she approaches decision making with three principles — compassion, equality and opportunity.
"I believe we need to make decisions that promote equitable and inclusive opportunity so that people here in Wisconsin have the best chance at success," Zunker said.
In closing, Dale spoke in favor of diversifying the district's economy that he said now operates mostly between May and November and hurts small business. He also supported efforts to help small dairy farmers.
"I also know that funding can be had to provide more job opportunities and more small business opportunities," Zunker said.
Wisconsin's 7th Congressional District is the largest in the state, covering all or part of 26 of the state's 72 counties. This includes all of Ashland, Barron, Bayfield, Burnett, Clark, Douglas, Florence, Forest, Iron, Langlade, Lincoln, Marathon, Oneida, Polk, Price, Rusk, Sawyer, St. Croix, Taylor, Vilas and Washburn counties. Portions of Chippewa, Jackson, Juneau, Monroe and Wood counties are also in the district.
In the Democrat primary for this seat, Lawrence Dale and Tricia Zunker are running for the right to advance.
The special election for this seat will be held Tuesday, May 12.