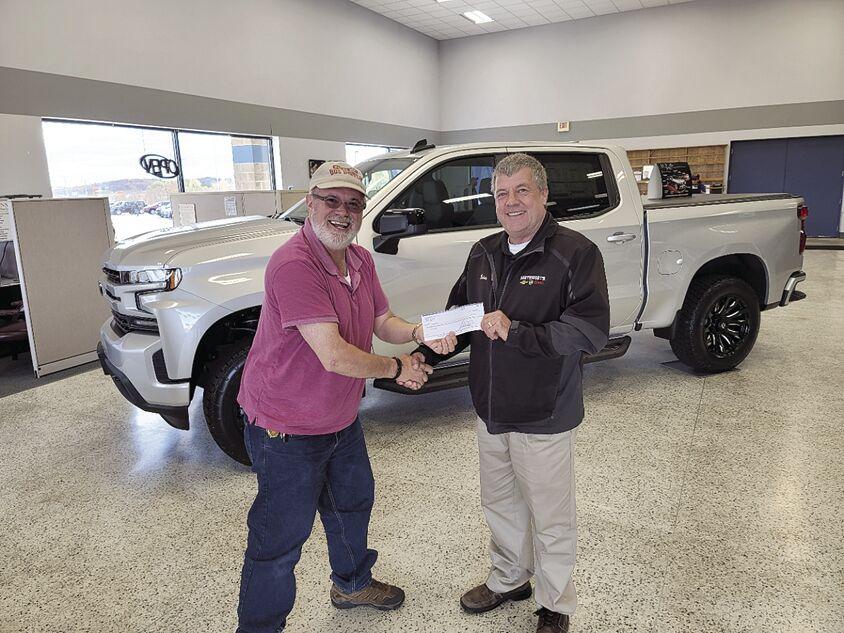 The Moose Lodge will resume our Friday night fish fries on Friday, Feb. 19. Because of the continued threat of Covid-19, the fish fry will be To Go Style only.
As in the past couple of years, proceeds from the Moose's Friday fish fries will be donated to local clubs and organizations. 
Bloomer Moose Lodge administrator, Brian Yohnk, said, "One hundred percent of the profits from the open to the public event is donated to a different club or organization each week. We have donated over $15,000 in the past two years."
Orders for the "to go style" fish fry will be taken over the phone. The phone lines will open at 3 p.m. each Friday to take orders, with the earliest pick up time being 4 p.m. and serving until 8 p.m. The Moose Fish Fry menu can be found on the "Bloomer Moose" FaceBook page. The Moose fish fry serves Cod, either deep fried in our special recipe beer batter or broiled, with or without your choice of lemon pepper, garlic, dill, or cajun seasoning. They also serve jumbo shrimp, broiled or deep fried, 21 shrimp, or a 10–12 oz. Walleye that can be deep fried, broiled or pan fried. Each meal comes with our homemade coleslaw, a Chrissy's Bloomer Bakery dinner roll, and your choice of baked potato, crinkle cut French fries or Brew City beer battered fries. Each meal is also served with a different dessert each week. They also offer burgers, chicken tenders and macaroni and cheese.
Those receiving proceeds over the next few months are as follows: 
2/19  Bloomer Girls Basketball
2/26  Bloomer Optimist Club
3/05  Bright Smiles
3/12  Bloomer Saddle Club
3/19  Dyslexia Center
3/26  Bloomer Sno-Hawks
4/02  Moose Lodge Scholarship Fund
4/09  Clear Water Quilters Guild
4/16  Light up the Park Project/ Chamber of Commerce
4/23  Bloomer Public Library
4/30  Local Girl Scouts
5/07  Bloomer Ironhawks
5/14  Swim with Tim Project/Bloomer Aquatic Center
5/21  Moose Charities
If you are interested in discussing needs of a club or organization please contact Brian Yohnk, Administrator of the Bloomer Moose Lodge at 715-271-3325.
Other organizations that the Bloomer Moose has donated to are as follows: 
Bloomer Area Aquatic Center
Bloomer Youth Football
Bloomer Police Department K9 Unit
Bloomer/New Auburn Area Food Pantry
Bloomer Lake Association
Bloomer Fire Department
Bloomer Visitors Center
Bloomer Youth Basketball
St. Paul's 8th Grade Class Trip
Women's United Ministries
Bloomer High School Art Club
Lutheran Social Services Foster Care Program
Bloomer Area Ambulance Service
Curtie Cares, Hope for the Homebound
Phoenix Gymnastics Parents Club
Bloomer Volleyball
Bloomer Youth Sports
Bloomer Moose Lodge High School Scholarship Fund 
A grand total of $15,282.00 has been donated to local charities and non-profits from the Bloomer Moose Lodge Fish Fry.